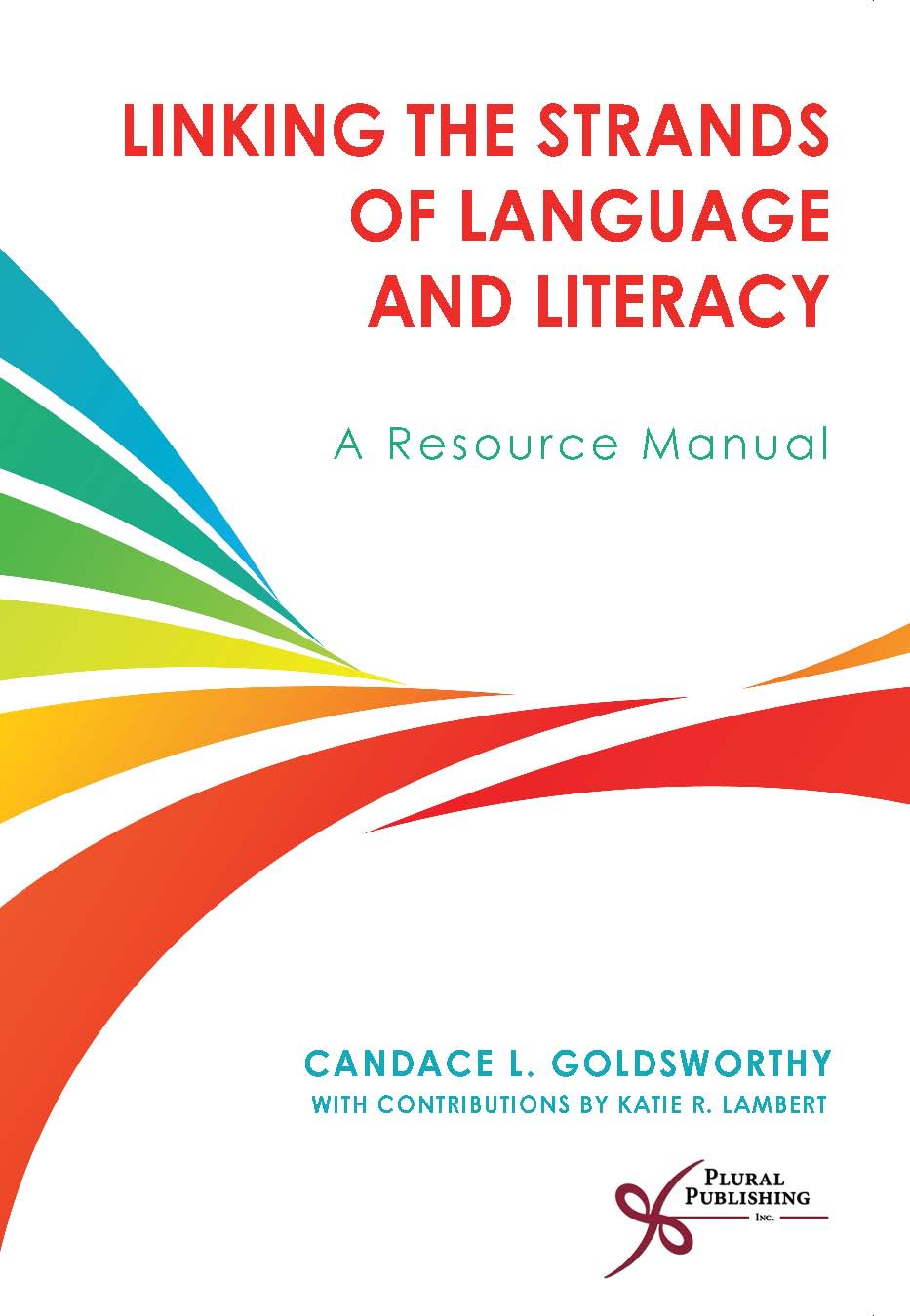 Linking the Strands of Language and Literacy: A Resource Manual
First Edition
Candace L. Goldsworthy, Katie R. Lambert
Details: 231 pages, B&W + CD, Softcover, 6" x 9"
ISBN13: 978-1-59756-357-4
© 2010 | Available
This book is designed for beginning and seasoned speech-language pathologists and others in regular and special education who work with students demonstrating oral and written language problems. The intent of this book is to provide a resource of excellence, a schema of good practice. Wherever you are in your practice you can use this book with a growing sensibility toward expertise. You may enter this book as a beginning clinician and move to a more advanced level, then move toward proficiency, to advanced proficient, and finally to expert. As you use the suggested goals and materials you will get more and more experience with the various language pathways, and with more practice your skills will become like second nature. The CD includes downloadable forms in both Word and PDF formats.
Overview of the strands of language and literacy
Play Strand
Listenting Skills Strand
Early Oral-Written Language Strand: The Rationale
Linking the Strands of Oral-Written Language: The How Tos
Oral Narration Outlines and Language Literacy Activities
How to use the accompanying CD


CD Contents:
Oral Narration Outlines and Language Literacy Activity *:Materials
Blueberries for Sal Story Board
Corduroy Story Board
Happy Birthday Moon Story Board
Harry and the Terrible Whatzit Story Board
Harry the Dirty Dog Story Board
Stone Soup Story Board
The Hungry Thing Story Board
The Little Red Hen Story Board
The Snowy Day Story Board
The Three Little Pigs Story Board
The Very Hungry Caterpillar Story Board