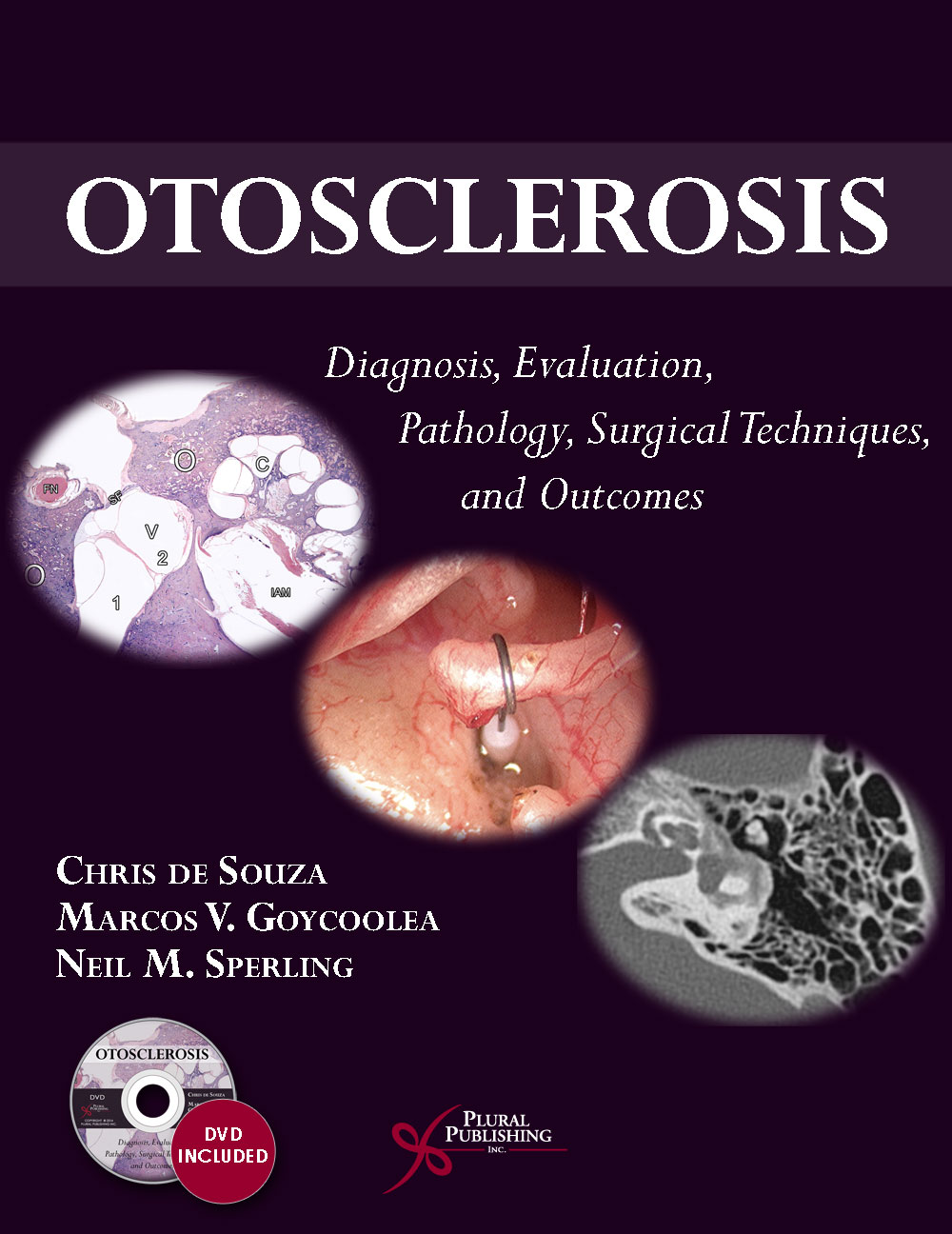 Otosclerosis: Diagnosis, Evaluation, Pathology, Surgical Techniques, and Outcomes
First Edition
Chris de Souza, Marcos V. Goycoolea, Neil M. Sperling
Details: 280 pages, Full Color, Hardcover, 8.5" x 11"
ISBN13: 978-1-59756-507-3
© 2014 | Available
In the treatment of otosclerosis, it is crucial that surgeons be in full command of the many nuances involved in this extraordinarily challenging surgery. Authors Chris de Souza, Marcos V. Goycoolea, and Neil M. Sperling have written a comprehensive text, Otosclerosis: Diagnosis, Evaluation, Pathology, Surgical Techniques, and Outcomes, for otologic surgeons seeking to provide treatment with the most current surgical techniques. As a guide to performing stapedectomies, this book is a concise and practical aid paired with an invaluable atlas developed by internationally acknowledged experts. These full-color photos and illustrations are effective learning tools for ensuring the best surgical results. Furthermore, the experience and techniques offered by these experts have been gleaned through years of success performing this demanding procedure.
The accompanying DVD includes 15 videos that demonstrate a step-by-step approach to performing stapedectomy procedures. The young surgeon studying stapes surgeries will find these videos applicable to challenges specific to this surgery, and seasoned surgeons will find these videos to be a convenient resource.
Part VII includes Chapters 20-26 and serves as an altas with beautiful step-by-step illustrations and photos.
With both theoretical and practical aspects addressed succinctly, yet thoroughly, through contributions from the following acclaimed international experts, Otosclerosis: Diagnosis, Evaluation, Pathology, Surgical Techniques, and Outcomes, will be an authoritative text for years to come.
Contributors
Audrey P. Calzada, MD, Los Angeles, CA
John C. Goddard, MD, Los Angeles, CA
Robert K. Jackler, MD, Stanford, CA
Thomas Linder, MD, Lucerne, Switzerland
A. G. Pusalkar, MD, Mumbai, India
Christoph Schlegel-Wagner, MD, Lucerne, Switzerland
Robert Vincent, MD, Béziers, France
Richard J. Wiet, MD, Chicago, IL
View a sample video from the DVD here.
Reviews
"The text is augmented by a mixture of histopathology slides, radiology images, well-designed cartoon depictions and intraoperative photographs. Furthermore, the accompanying DVD provides the opportunity to view the actual surgical management of routine surgical scenarios as well [as] rare difficult situations that could be encountered in general practice…The combination of the diverse imaging and DVD enables the reader/viewer to attain a more thorough understanding of the topic...[T]he diverse list of authors provides a variety of approaches to deal with the challenging and complex cases that can be encountered in practice. The comprehensive information is presented in an organized manner overall which makes the text a useful addition to many practitioners in the field."
—Howard S. Moskowitz, MD, PhD, Department of Otorhinolaryngology-Head and Neck Surgery, Albert Einstein School of Medicine, in the Annals of Otology, Rhinology and Laryngology (March 2015)
Contributors
List of Videos
Introduction

Part I. Basic Science
Chapter 1. Pathology of Otosclerosis
Chapter 2. Genetics of Otosclerosis
Chapter 3. Measles and Otosclerosis
Chapter 4. Molecular Biology

Part II. Investigations
Chapter 5. Audiological Evaluation of the Patient with Otosclerosis
Chapter 6. Radiological Imaging of Otosclerosis

Part III. Cochlear Otosclerosis and Conservative Management of Otosclerosis
Chapter 7. Cochlear Otosclerosis
Chapter 8. Medical Treatment of Otosclerosis
Chapter 9. Hearing Aids and Otosclerosis

Part IV. Surgical Management of Otosclerosis
Chapter 10. Stapedectomy
Chapter 11. Stapedectomy Versus Stapedotomy
Chapter 12. Lasers in Otosclerosis
Chapter 13. The Stapedectomy Prothesis
Chapter 14. Bilateral Otosclerosis
Chapter 15. Revision Stapedectomy

Part V. Complications of Stapedectomy
Chapter 16. Post-Stapedectomy Perilymph Fistula

Part VI. Miscellaneous
Chapter 17. Obliterative Otosclerosis
Chapter 18. The Learning Curve
Chapter 19. Special Conditions and Complications in Otosclerosis Surgery

Part VII. Atlas
Chapter 20. The Art of Stapes Surgery

Robert K. Jackler
Christine Gralapp, Chapter Illustrator

Chapter 21. Otosclerosis: Clinical Considerations
Chapter 22. Obliterative Otosclerosis

Neil M. Sperling and Robert Vincent

Chapter 23. How to Do a Stapedotomy When the Facial Nerve is Dehiscent

Thomas Linder and Christoph Schlegel-Wagner

Chapter 24. Revision Stapes Surgery: Technique of Neil M. Sperling
Chapter 25. Revision Stapedectomy: Technique of John C. Goddard

John C. Goddard and Audrey P. Calzada

Chapter 26. Causes of Failure of Stapedectomy


List of Videos on DVD
1. Malleostapedectomy in Otosclerosis

Thomas Linder and Christoph Schlegel-Wagner
2. Stapedotomy in Persistent Stapedia Artery

Thomas Linder and Christoph Schlegel-Wagner
3. Full Stapedotomy Procedure
4. Laser-Assisted Superstructure Removal
6. Vein Graft Replacement
7. Bucket-Handle Prosthesis Placement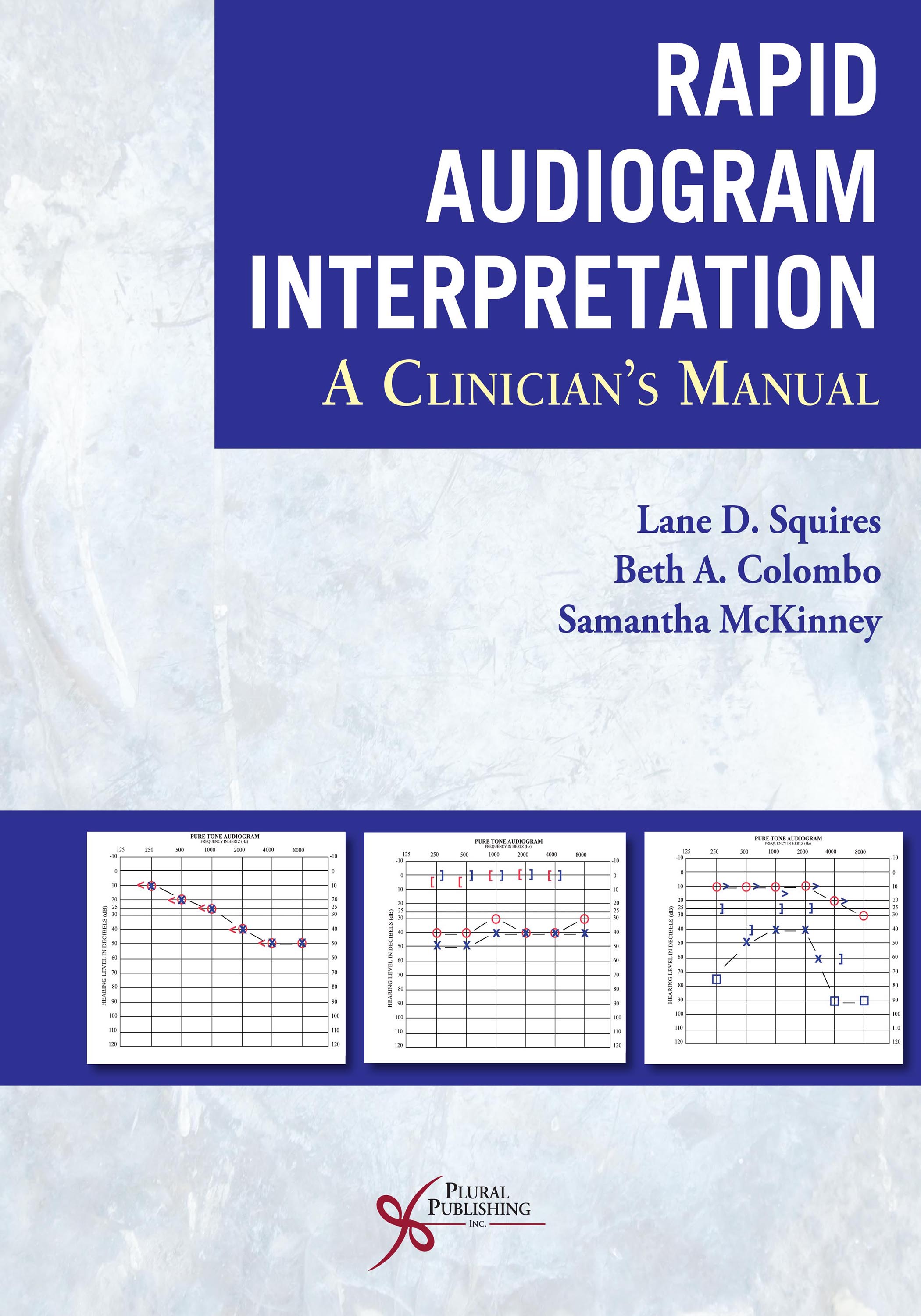 First Edition
Lane D. Squires, Beth Colombo, Samantha McKinney
Details: 216 pages, B&W, Spiral Bound, 8.5" x 11"
ISBN13: 978-1-63550-115-5
© 2019 | Available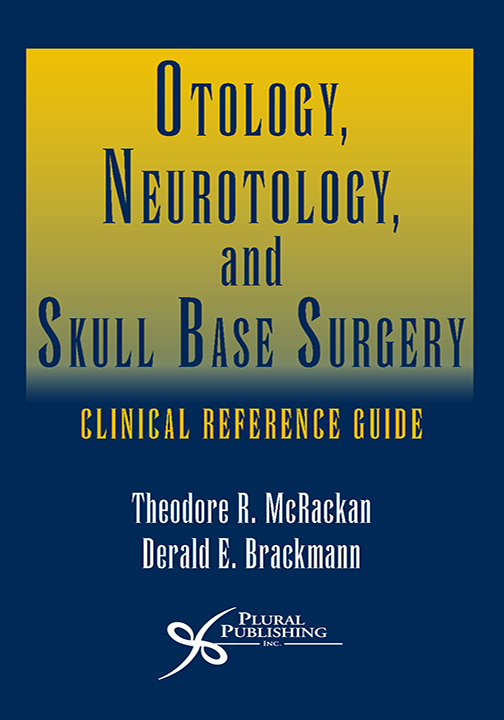 First Edition
Theodore R. McRackan, Derald E. Brackmann
Details: 593 pages, B&W, Softcover, 4.5" x 8"
ISBN13: 978-1-59756-651-3
© 2016 | Available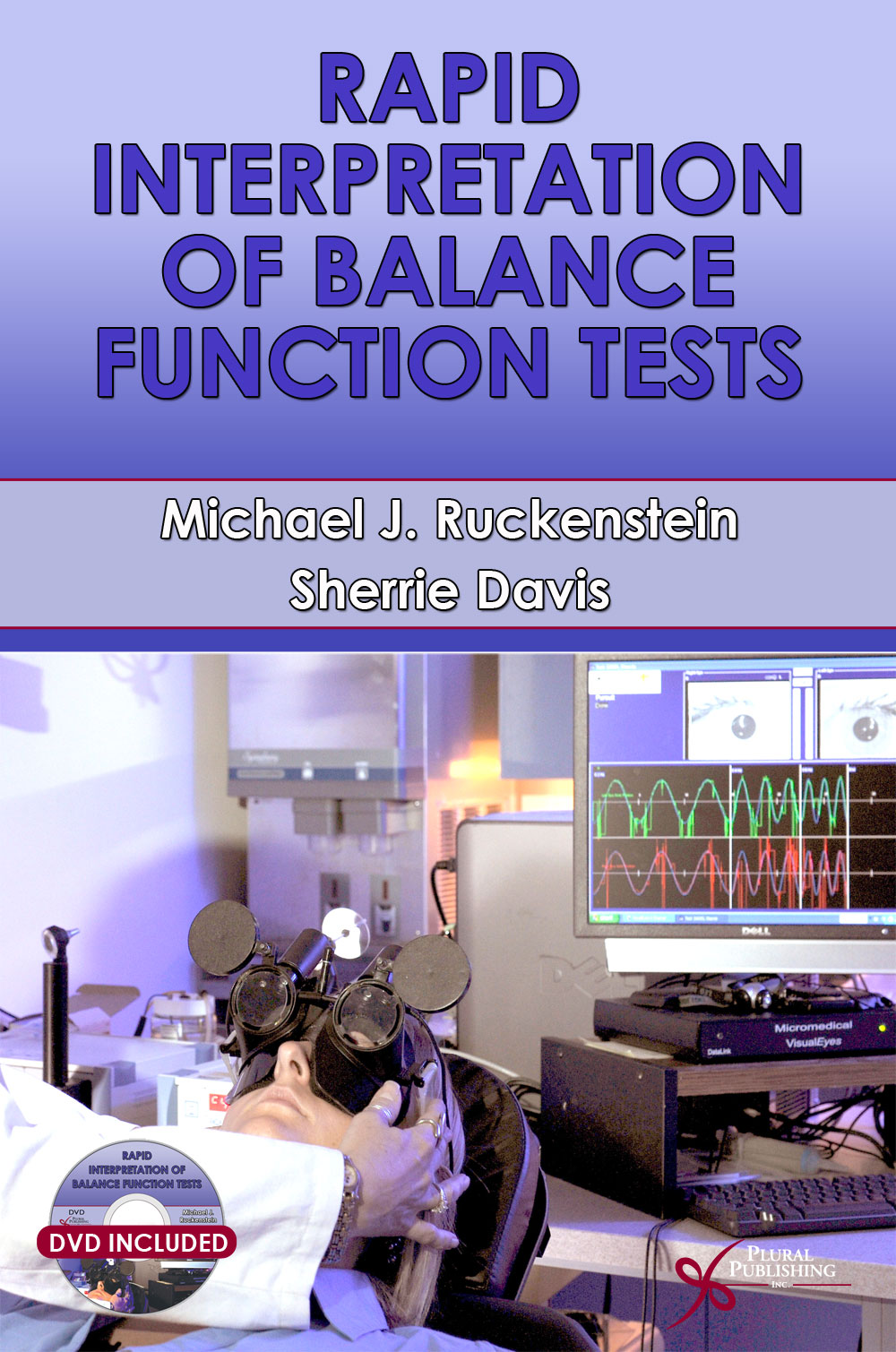 First Edition
Michael J. Ruckenstein, Sherrie Davis
Details: 168 pages, B&W, Softcover, 6" x 9"
ISBN13: 978-1-59756-443-4
© 2015 | Available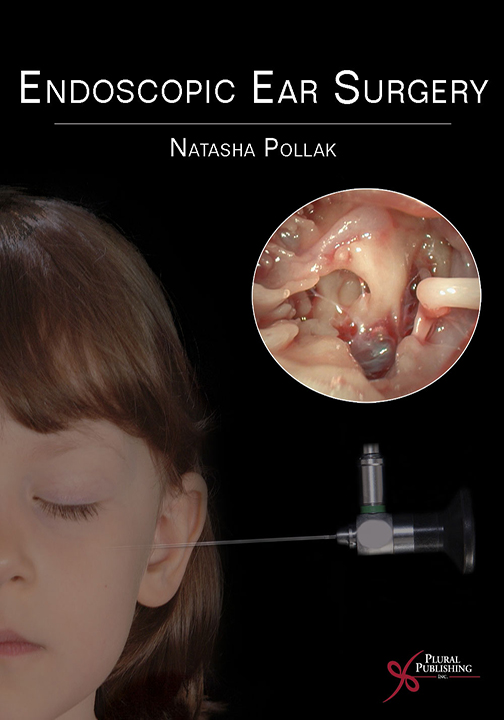 First Edition
Natasha Pollak
Details: 200 pages, Full Color, Hardcover, 8.5" x 11"
ISBN13: 978-1-59756-504-2
© 2014 | Available