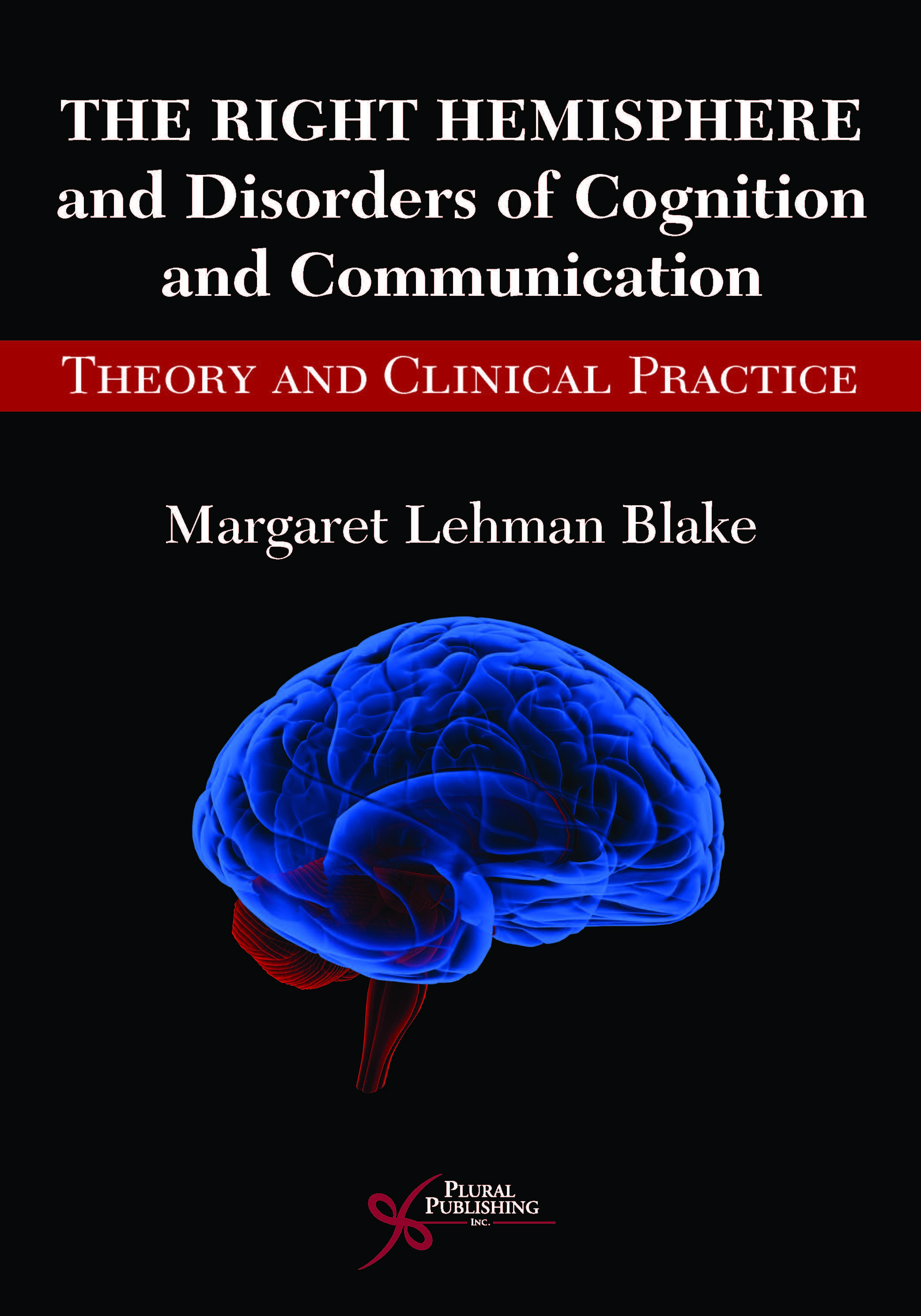 The Right Hemisphere and Disorders of Cognition and Communication: Theory and Clinical Practice
First Edition
Margaret Lehman Blake
Details: 301 pages, B&W, Softcover, 7" x 10"
ISBN13: 978-1-59756-962-0
© 2018 | Available
The Right Hemisphere and Disorders of Cognition and Communication: Theory and Clinical Practice provides a comprehensive review of right hemisphere cognitive and communication functions for practicing clinicians and graduate students. It also serves to broaden the understanding of right hemisphere disorders (RHD) within the field of speech-language pathology (SLP). The more clinicians and students understand, the more they'll be able to convey the need for SLP services for patients and clients with RHD, and the more they'll be able to provide effective services.
Strokes on the right side of the brain occur nearly as often as those on the left and cognitive-communication disorders due to right hemisphere brain damage occur nearly as often as aphasia. Unfortunately, they receive much less attention. The deficits vary widely but can affect pragmatics, language production and comprehension, attention and executive function.
This text covers normal right hemisphere processes as well as the communication disorders and deficits apparent after RHD. Evidence-based practice is comprehensively presented along with suggestions for developing treatment in the absence of evidence. Speech-language pathologists working with clients with neurogenic communication disorders will find current best practices for assessment and treatment.
Reviews
"Dr. Blake has a gift for taking complicated and often convoluted information and making it both accessible for students, and fresh for more experienced clinicians. Her writing style is akin to the way in which we need to address our clients and their families - clear, concise, with strong correlation drawn between a cognitive skill and its functional presentation. Dr. Blake explains and demonstrates the interconnectedness of each cognitive domain and how they impact the other domains (e.g. relationship between attention and working memory). This degree of cooperative functioning is something that is often not even presented in the literature (especially to graduate students) and yet is so critical for successful treatment of cognitive disorders. The appendix on "psychometrics of assessment" was an excellent resource and reference tool. In addition, the tables and charts throughout the chapters were very helpful in summarizing information and can easily be utilized for quick reference, or incorporated into lectures. The contrast of bottom-up vs. top-down treatment (especially in the chapter regarding neglect) was an excellent explanation of what is otherwise a very abstract concept."
—Darcy Abrams, MS, CCC-SLP, CBIS, Teacher's College of Columbia University, NY

"This book is everything you could ever ask for regarding Right Hemisphere Disorders! RHD is so misunderstood, but this book helps demystify the disorder. The chapters are laid out by specific deficits such as attention, memory, prosody, pragmatics, etc., and include assessment and treatment techniques. But not only that, Dr. Blake takes into account expert opinion in areas where the research on RHD treatment is sparse. Our field is continuously growing! There are plenty of gaps in the research. So, it is so important to take more than just research into account. I also love the use of "sidebars" to add additional context to chapter sections, share stories, and explain concepts using real-life examples."
—Katie Brown, MA, CCC-SLP, CBIS, Speech-Language Pathologist & Owner of Neuro Speech Solutions
Preface
Foreword
Acknowledgments
Reviewers
Chapter 1. The Right Hemisphere
Chapter 2. Fundamentals of Clinical Practice
Chapter 3. Pragmatic Aspects of Communication
Chapter 4. Language Comprehension
Chapter 5. Prosody
Chapter 6. Attention
Chapter 7. Unilateral Neglect
Chapter 8. Executive Functions
Chapter 9. Awareness
Chapter 10. Memory
Appendix. Psychometrics for Select Assessments
References
Index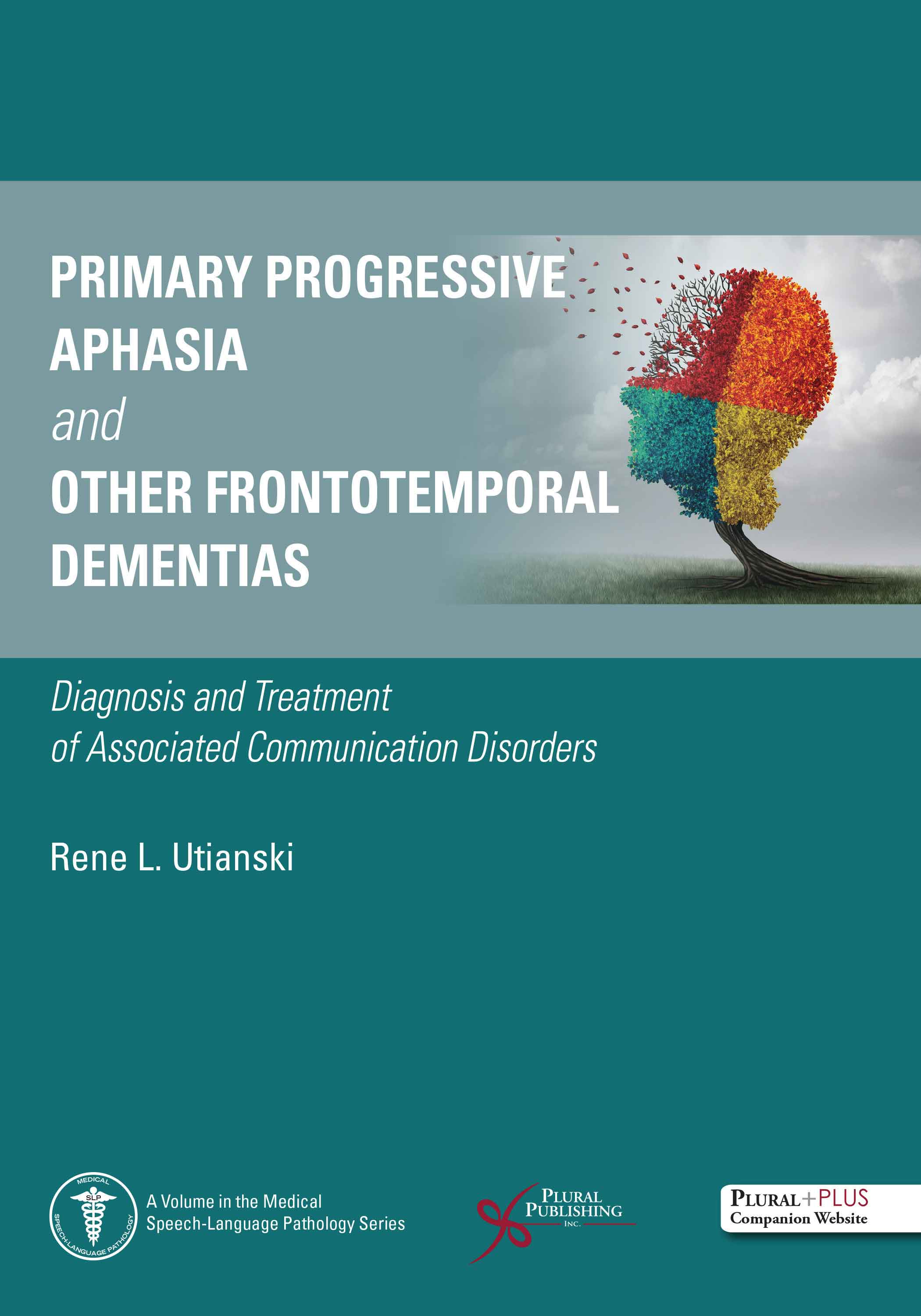 First Edition
Rene L. Utianski
Details: 188 pages, B&W, Softcover, 7" x 10"
ISBN13: 978-1-63550-160-5
© 2020 | Available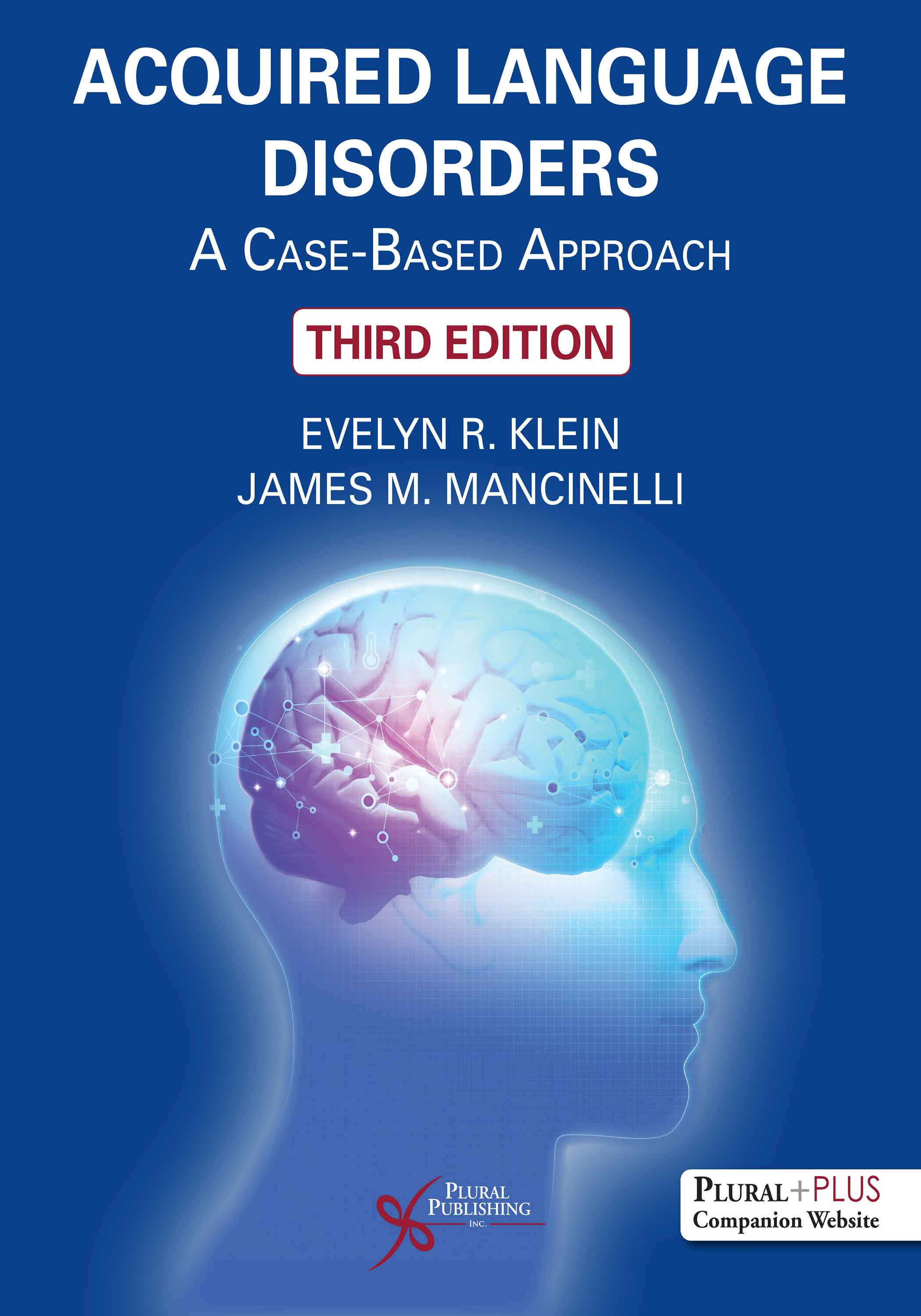 Third Edition
Evelyn R. Klein, James M. Mancinelli
Details: 327 pages, B&W, Softcover, 8.5" x11"
ISBN13: 978-1-63550-097-4
© 2021 | Available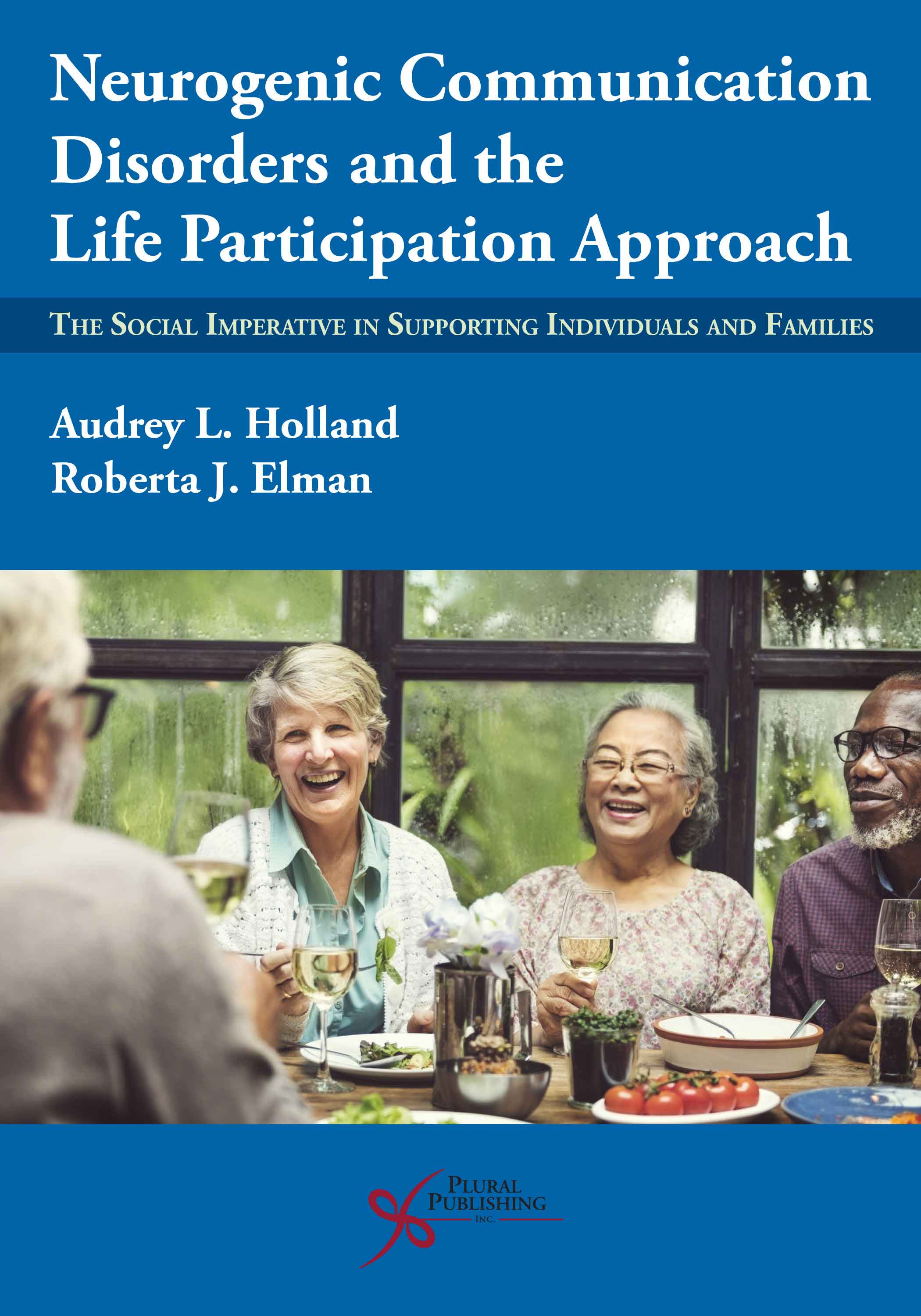 First Edition
Audrey L. Holland, Roberta J. Elman
Details: 242 pages, Softcover, B&W, 6" x 9"
ISBN13: 978-1-63550-295-4
© 2021 | Available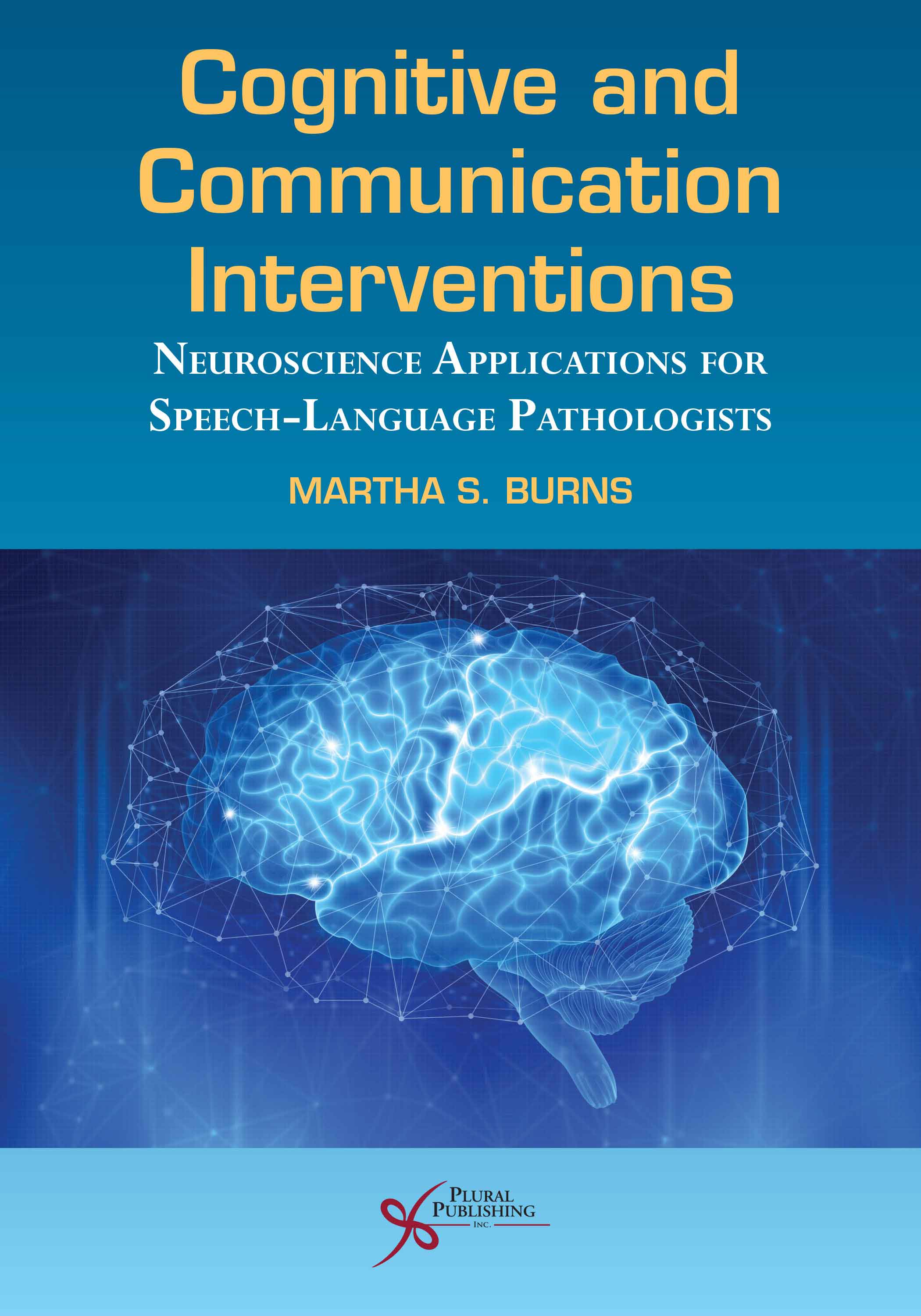 First Edition
Martha S. Burns
Details: 318 pages, B&W, Softcover, 7" x 10"
ISBN13: 978-1-63550-292-3
© 2021 | Available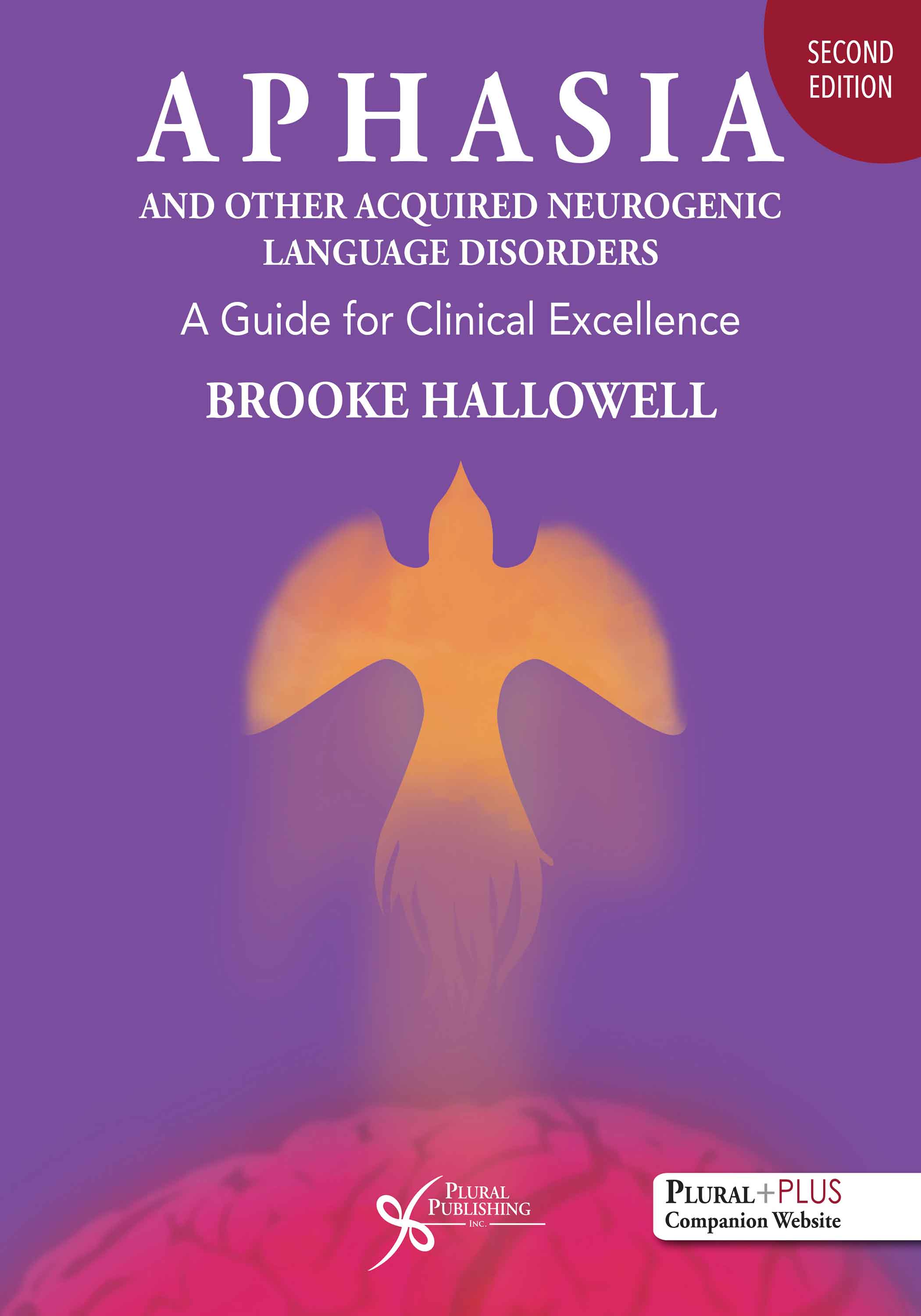 Second Edition
Brooke Hallowell
Details: 629 pages, 2-Color with Full-Color Insert, Softcover, 8.5" x 11"
ISBN13: 978-1-63550-159-9
© 2023 | Available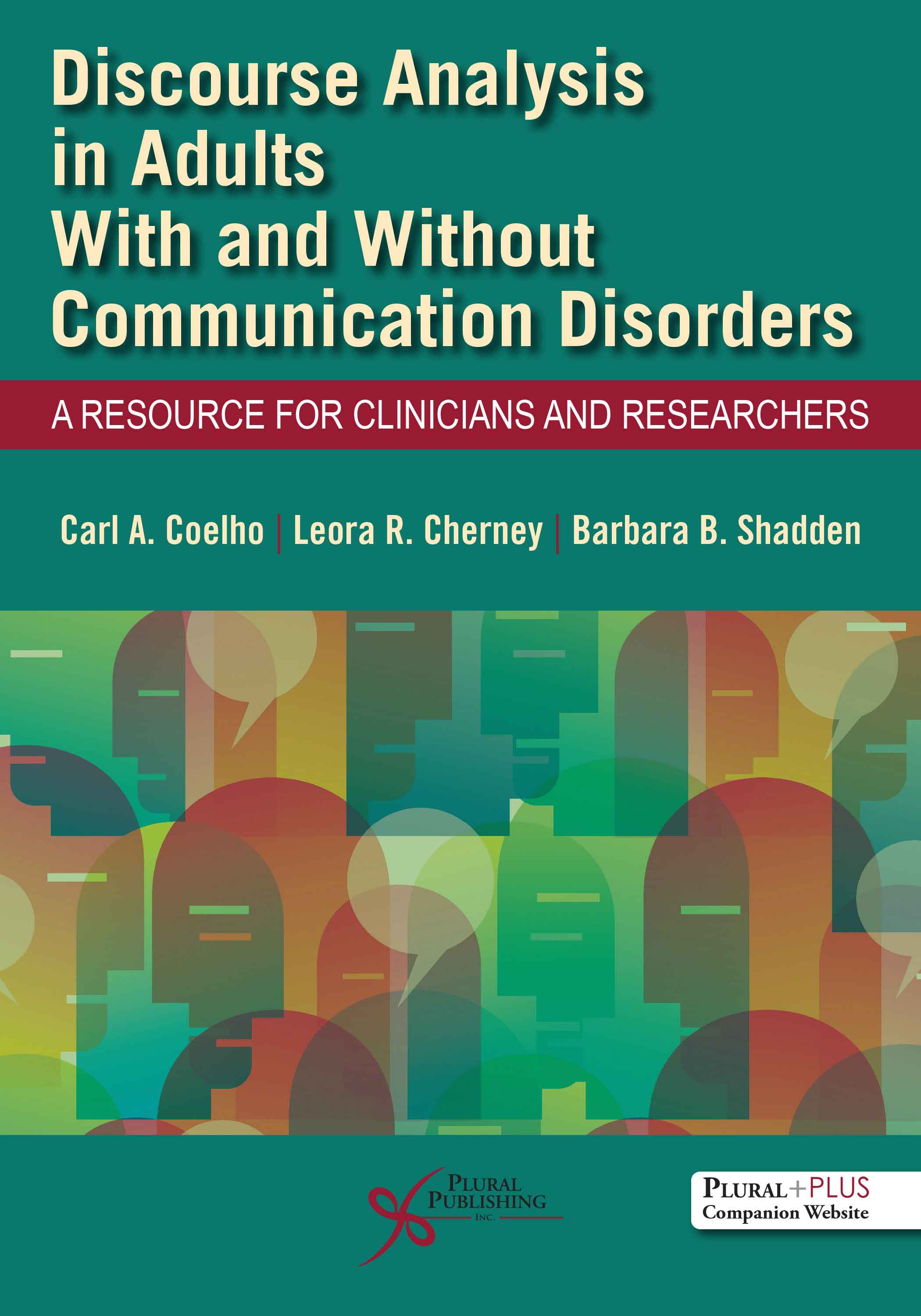 First Edition
Carl Coelho, Leora R. Cherney, Barbara B. Shadden
Details: 341 pages, B&W, Softcover, 7" x 10"
ISBN13: 978-1-63550-375-3
© 2023 | Available