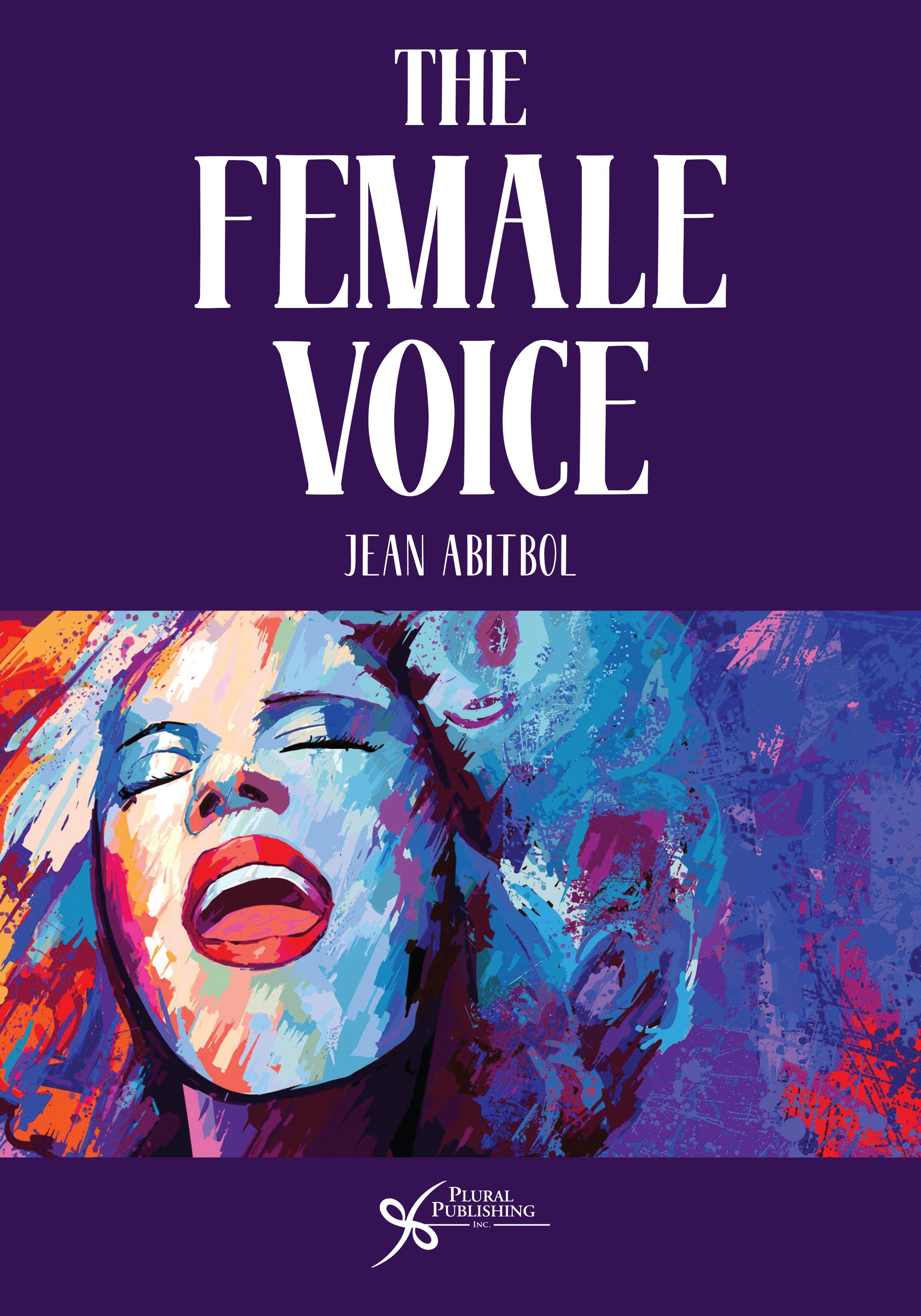 The Female Voice
First Edition
Jean Abitbol
Details: 250 pages, Full Color, Softcover, 7" x 10"
ISBN13: 978-1-59756-936-1
© 2019 | Available
All you ever wanted to know about the female voice but you never dared to ask by the leading world expert, Dr. Jean Abitbol! Enriched with numerous fascinating anecdotes, this exciting book covers the journey of the female voice and its development and impact on others from motherhood to old age.
And the journey is full of surprises with answers to fascinating questions.
Does voice have a sex? Is that voice sexual or hormonal? Is it genetic or epigenetic?
Why do female voices change less at puberty than men's voices?
How does a woman's voice change during her menstrual cycle?
Is the female biological clock still a mystery?
How and why is the voice the target of the sexual hormones?
What kind of treatments are we using today—from contraceptive pills, hormonal replacement therapy to alternative medicine—that affect the voice and how do they affect it?
Is a woman's voice damaged after the hormonal "earthquake" that takes place when she is in her fifties? Could we avoid or prevent the aging voice in women?
What are the specific pathologies affecting the female vocal folds?
What are the links between diet, hygiene, and exercise, and how do they affect the female voice?

Like a ship on the waves of the sea of life, the female voice, a life-space-time continuum, travels through the winds of emotion and hormonal changes brought about by aging. Dr. Jean Abitbol guides the reader through these changes, mapping the female voice's journey through life. With his guidance, you will come to see and to understand the emotion, the power, the seduction, the force, and the charm of the female voice and how they converge to make up the female persona.
Reviews
"The text is very thought provoking, ranging from the evolution of voice ('Eve's mitochondria') through the hormonal effects associated with puberty, menstrual cycle, pregnancy and the menopause, each meriting its own chapter. The sacrifice of the castrati and their resulting vocal prowess is covered in detail, as is the challenge of gender reassignment and the voice. There is much here of basic science, whether the simultaneous cytological changes in vocal cord epithelium and that of the cervix, or central pathways for language and voice. Phonosurgery is very much the province of Dr. Abitbol and there is many an illustration of laser endoscopy. The emphasis is holistic however, with chapter titles such as 'Madame, keep your voice fit' or 'The Female Voice and seduction', quite irresistible.
A book of this title hardly needs a review, as the content is self evident, but this is an excellent read for any laryngologist. It carries an oft repeated message to any surgeon, however. True wisdom is often the gift of knowing when not to operate, as the most technically successful outcome does not always lead to patient satisfaction. Many an anecdote illustrates this and reminded me that there is a certain art, indeed theatre, to voice work beyond any other subspeciality in our field of work. An excellent and inexpensive read."
—Liam M Flood FRCS FRCSI, Middlesbrough UK, in the Journal of Laryngology & Otology (2019)
Introduction
Chapter 1. Where Does the Voice Come From?
Chapter 2. Birth of the Mother's Voice to Her Offspring
Chapter 3. The Female Voice Instrument
Chapter 4. From the Voice to the Words: Male versus Female
Chapter 5. What Hormones Tell Us
Chapter 6. Sex Hormones and the Voice
Chapter 7. The Voice and the Hormonal Cycle
Chapter 8. Treatment of the Premenstrual Voice Syndrome (PMVS)
Chapter 9. Pregnancy and Voice
Chapter 10. The Voice at Menopause
Chapter 11. Voice Disorders and Gynecological Disease
Chapter 12. Specific Pathologies and the Female Voice
Chapter 13. The Castrato to the Diva: What is the Link?
Chapter 14. Transgender People and the Voice
Chapter 15. Madame: Keep Your Voice Fit
Chapter 16. The Female Voice and Seduction
Conclusion
Index