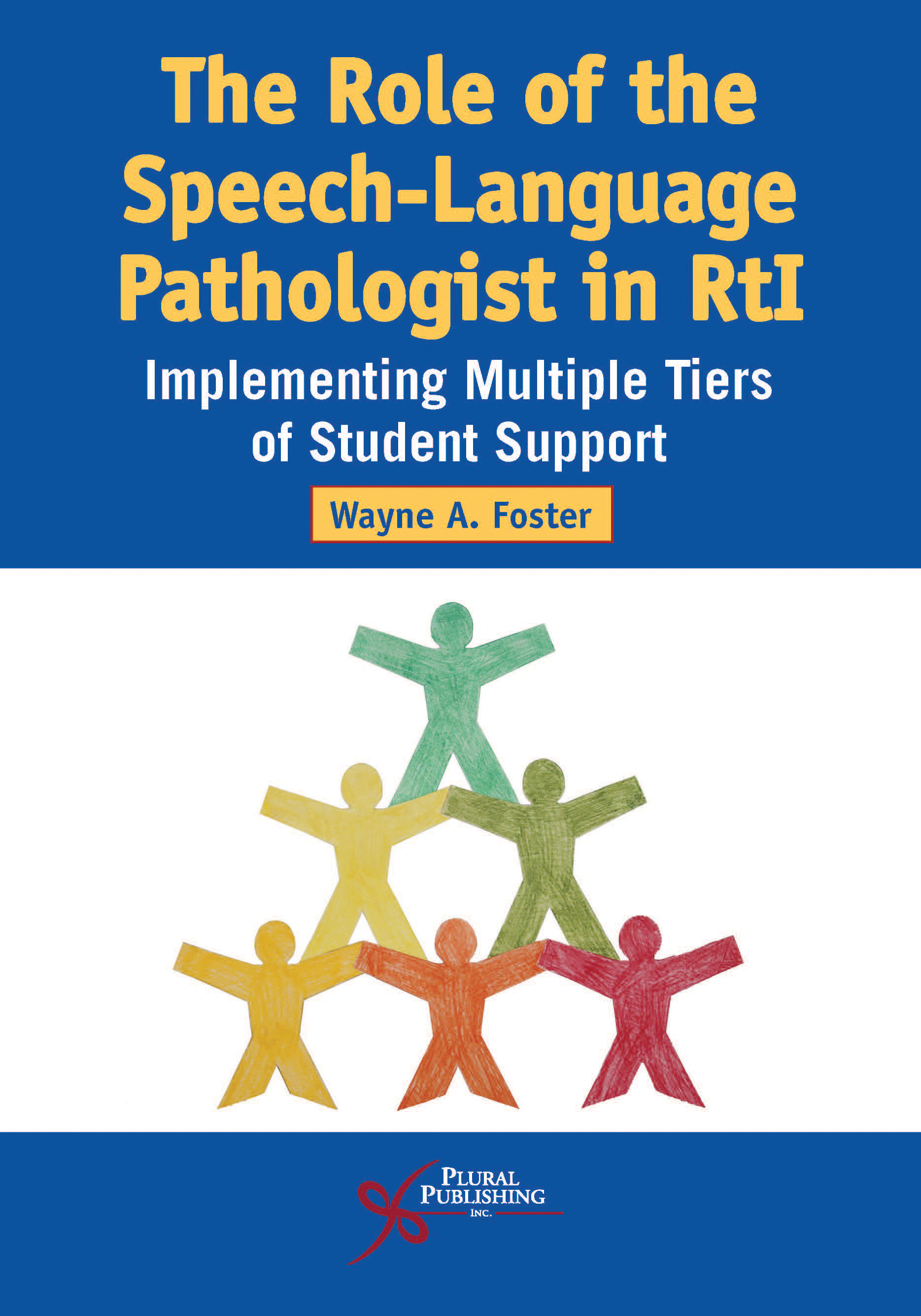 The Role of the Speech-Language Pathologist in RtI: Implementing Multiple Tiers of Student Support
First Edition
Wayne A. Foster
Details: 226 pages, B&W, Softcover, 7" x 10"
ISBN13: 978-1-63550-021-9
© 2018 | Available
The Role of the Speech-Language Pathologist in RtI: Implementing Multiple Tiers of Student Support is an innovative resource for school-based speech-language pathologists (SLPs). The author examines the current interaction among special and general educators and identifies how SLPs best fit into a multitiered/response to instruction process. This collaboration requires school staff share the same vision on the operation of the system, understand their respective roles, and merge the curricular with the developmental perspective to build basic skills in support of student performance growth.
General educators have traditionally utilized the language of curriculum (e.g., standards, pacing guides, formative and summative assessments) to talk about student goals and achievement. Special educators, including SLPs, most often utilize the language of development (e.g., norms, percentile ranks, development milestones) to measure student growth. The Role of the Speech-Language Pathologist in RtI assesses this apparent clash in nomenclature and identifies new ways for collaboration and cooperation among faculty and administration.
In order for the SLP to be an effective partner in the development and implementation of RtI, the author proposes that SLPs should:
understand the "language" of general education,
be able to "translate" the curricular needs of students into skill-based units that can be measured and progress-monitored,
have full understanding of the developmental progression of skills and how that progression links to curriculum standards, and
be knowledgeable on evidence-based practices that can have a meaningful impact on closing developmental gaps and result in higher achievement outcomes.

This text provides the blueprint for the implementation of a system of student support that was envisioned in the 2004 reauthorization of the Individuals with Disabilities Education Improvement Act (IDEIA).
Unlike other books on RtI, this essential resource addresses the very specific roles that different school-level professionals must play to make the system effective. No other text provides SLPs with such a comprehensive, schoolwide perspective on the different roles in the process, the different "languages" used by the professionals in those roles, and how to navigate those different perspectives.
Preface
Dedication
Chapter 1. Rationale for a New Instructional Approach
Chapter 2. The Developmental Perspective
Chapter 3. The Curricular Perspective
Chapter 4. Assessing Developmental Growth and Curricular Attainment
Chapter 5. Meeting the Student
Chapter 6. Intervening and Monitoring for Growth
Chapter 7. Intervention Programming: Basic Models
Chapter 8. School Improvement Planning and the SLP
Chapter 9. The Multitiered System at Work
Index