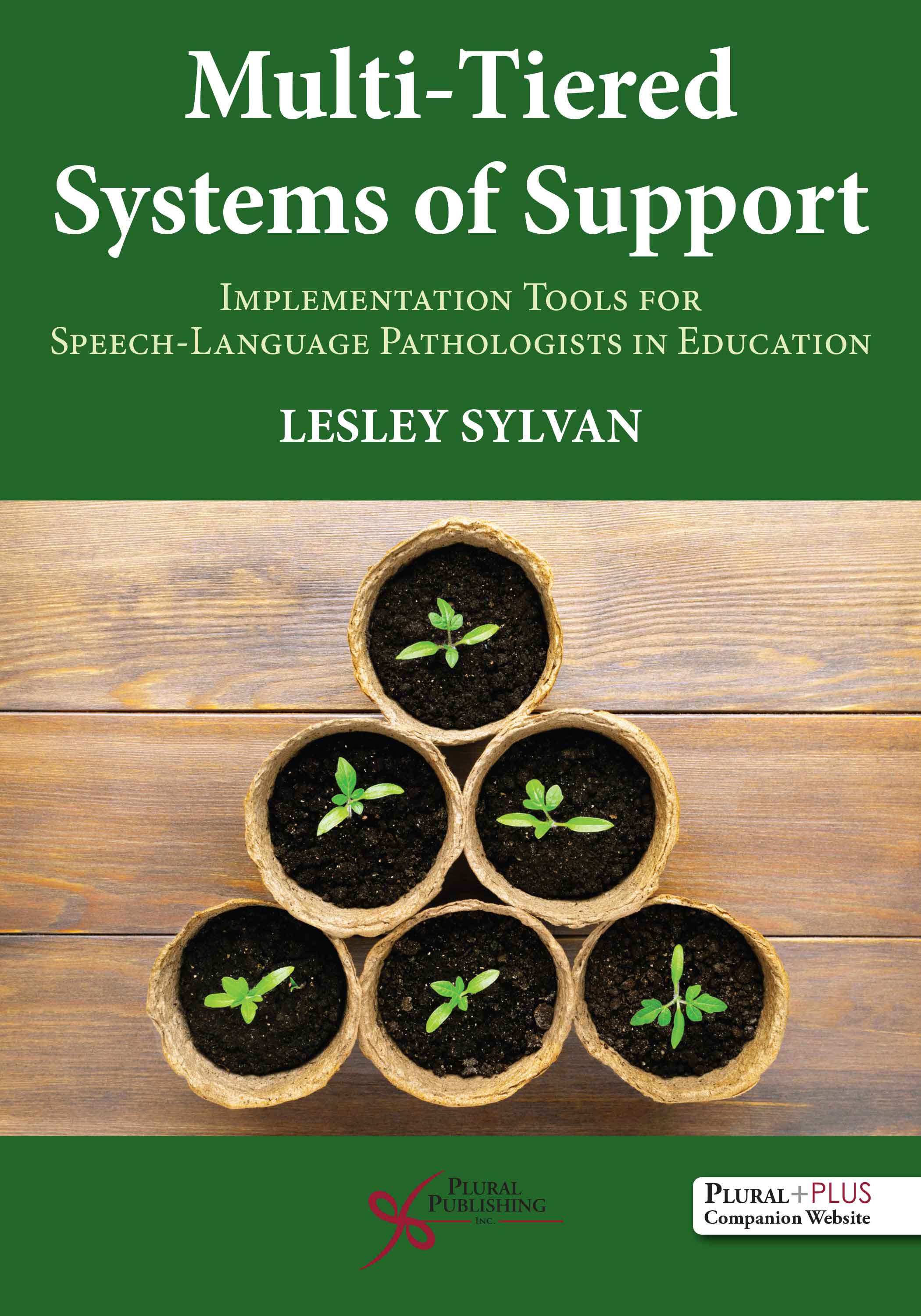 Multi-Tiered Systems of Support: Implementation Tools for Speech-Language Pathologists in Education
First Edition
Lesley Sylvan
Details: 247 pages, B&W, Softcover, 7" x 10"
ISBN13: 978-1-63550-294-7
© 2021 | Available
Many school-based speech-language pathologists (SLPs) deal with large caseloads and limited resources. Taking on additional workload by implementing multi-tiered systems of support (MTSS) can seem overwhelming. Multi-Tiered Systems of Support: Implementation Tools for Speech-Language Pathologists in Education offers practical research-based tools that school-based SLPs can use to balance the high demands of their job with supporting general education students.
This professional resource provides answers to a range of questions about policy implications, applicability of the framework to a speech-language pathologist's role in schools, and how an SLP can implement MTSS in their practice. Part I breaks down the important concepts of MTSS, while Part II is designed as an SLP MTSS Toolkit, featuring the collective wisdom of practitioners and researchers in the field. Throughout the text, readers will also find real-world snapshots of MTSS in action based on the experiences of actual SLPs in the field.
In addition, the appendices are filled with forms and templates for use in educational and clinical settings. Readers will also have access to a PluralPlus companion website with downloadable versions of the resources from the book.
Lesley Sylvan Discusses Multi-Tiered Systems of Support
Reviews
"[I] haven't read anything else that so easily and practically connected the standards to SLP practices in a classroom setting... This book provided a very nice contrast between MTSS and IDEA services and clarified RTI. Well done! Examples provided were educationally relevant and easy to implement. Connections to the CCSS were evident throughout the book and will help SLPs understand their role in the provision of school services."
— Verna Chinen, MS, Instructor, John A. Burns School of Medicine, Communication Sciences and Disorders, University of Hawaii
"The checklists and observational rubrics will be very helpful for the seasoned professional and a great model for a beginning SLP."
— Alicia M. Davis, MS, Lecturer, Special Education and Communication Disorders, University of Nebraska-Lincoln
"School based SLPs will very much appreciate the practical information and connections to resources that they can immediately put to use in planning interventions for a variety of students at many grade levels who are experiencing a wide range of difficulties."
— Perry Flynn, MEd, Professor, Department of Communication Sciences and Disorders, University of North Carolina Greensboro
"The manuscript provides ample information about MTSS and links to previous and co-existing models of instruction (e.g., RTI, UD) to use within the constraints and expectations of CCSS and NCLB. This establishes a strong foundation of the structures in which the SLP provides services and why… Writing to the Common Core State Standards again is refreshing and furthers the notion of how and why the SLP and classroom teacher can form comprehensive alliances."
— Kai Greene, PhD, Assistant Professor, Division of Special Education, California State University, Dominguez Hills
"This book fills a need in the profession in guiding SLPs with the understanding and integration of Multiple Tiers of Student Support (MTSS)."
— Lesley E. Mayne, PhD, Assistant Professor, Communication Sciences and Disorders, University of Wisconsin - Eau Claire
"The book makes good use of tables, figures and graphs that help the reader gain deeper understanding."
— Dr. Sherine Ramzy, PhD, Assistant Professor, the American University in Cairo
"The toolkit itself is one of the biggest strengths of this book. It gives precise descriptions to allow SLPs to implement a lot of practices and to share them with teachers and other collaborators."
— Gwyneth C. Rost, PhD, Senior Lecturer, Communication Disorders, University of Massachusetts, Amherst
"I find for SLPs I supervise that MTSS is a very daunting task, so this resource will definitely serve as a quick jumping off point…"
— Kaci Stenger, MEd, MA, Hamilton County Educational Service Center
"This book will be a valuable tool for new SLPs entering into the field and experienced SLPs that are looking for interventions that provide the most bang for your buck! … I think this is just what young and busy SLPs are looking for."
— Lisa D. Williamson, MA, Clinical Supervisor and Assistant Professor, Department of Communication, Sciences and Disorders, University of Cincinnati
Preface
Reviewers
Part I. MTSS and the SLP: Important Concepts and Decision-Making
Chapter 1: What do SLPs Need to Know and Explain About their Role in MTSS? A Q & A Overview with Key Talking Points
Chapter 2: What Decisions do SLPs Need to Make? Key Decisions and Data Collection
Part II. What Tools Can SLPs Implement, Model, or Teach Within an MTSS Framework for Students in Grades K-12? Toolkit of Research-Based Approaches
Chapter 3: Introduction to the MTSS Toolkit
Chapter 4: Tools Related to Speaking and Listening Common Core State Standards
Chapter 5: Tools Related to Reading Common Core State Standards
Chapter 6: Tools Related to Writing Common Core State Standards
Chapter 7: Tools Related to Language Common Core State Standards
Chapter 8: Tools Related to Speech Sound Disorders, Fluency, and Voice
Chapter 9: Tools Related to Social-Emotional Skills
Appendix A. Data Collection Forms and Templates for Toolkit Activities
Appendix A–1. Form for Tracking Classroom Observations and Discussions
Appendix A–2. General Accuracy Collection Form
Appendix A–3. Pictography Note-Taking Template
Appendix A–4. Cornell Note-Taking Template
Appendix A–5. Alphabet Knowledge and Phonological Awareness Data Collection Form
Appendix A–6. Checklist for Text Preview and Text Lookback Strategy
Appendix A–7. Graphic Organizer to Aid Students in Taking Notes on Word Definitions
Appendix A–8. Semantic Feature Analysis Template
Appendix A–9. Sorting Morphemes Activity Template
Appendix A–10. Morpheme Book Template
Appendix B. Letters and Permission Forms
Appendix B–1. Sample Letter to Parents Explaining the SLP's Role, Including MTSS
Appendix B–2. Parental Permission Form: Permission for Speech-Language Screening and Support
Appendix B–3. Parent Permission Form: Permission to Participate in Support Sessions Run by the Speech-Language Pathologist
Appendix B–4. Letter to School Staff Explaining SLP Role Generally and in MTSS
Afterword
References
Index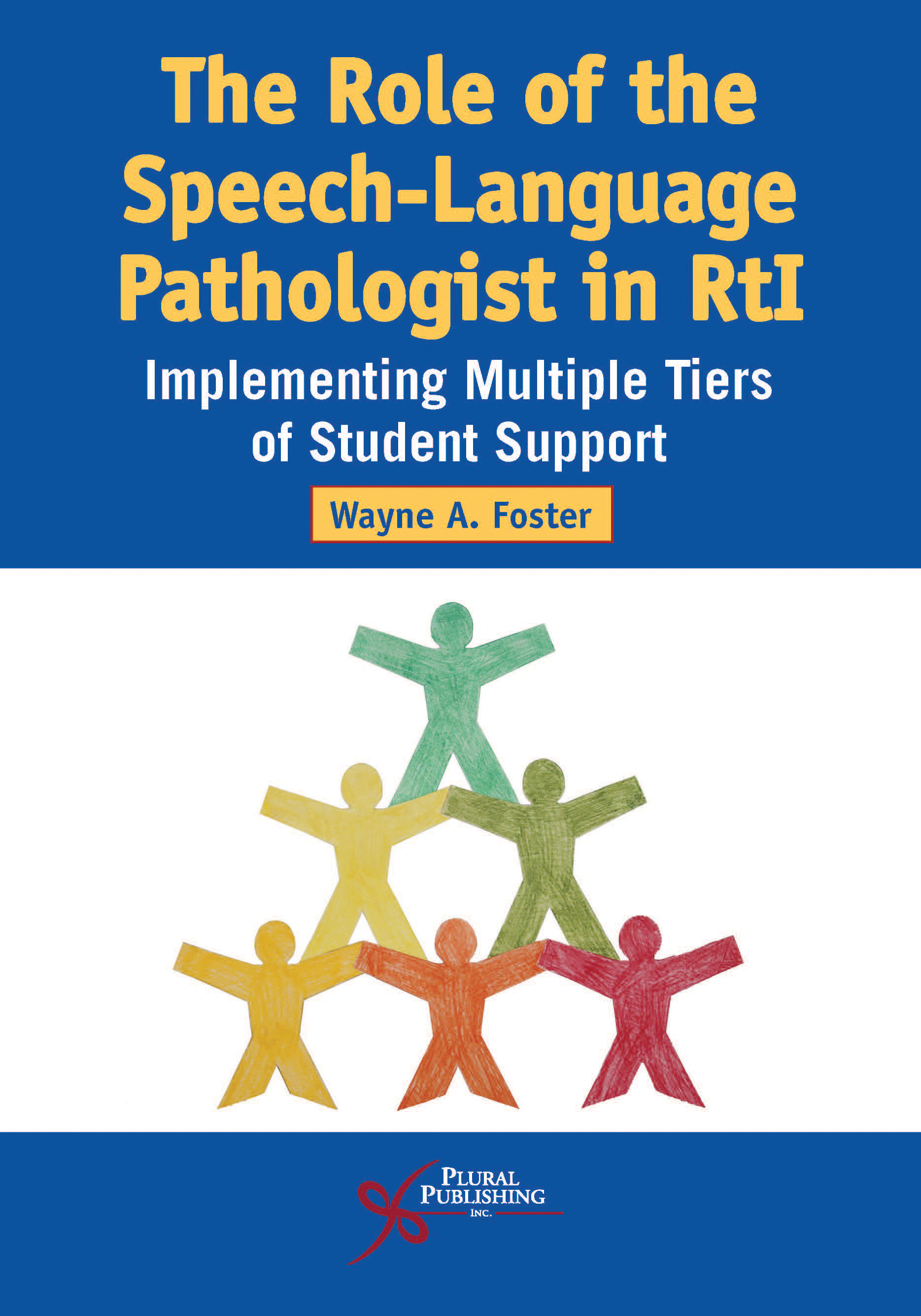 First Edition
Wayne A. Foster
Details: 226 pages, B&W, Softcover, 7" x 10"
ISBN13: 978-1-63550-021-9
© 2018 | Available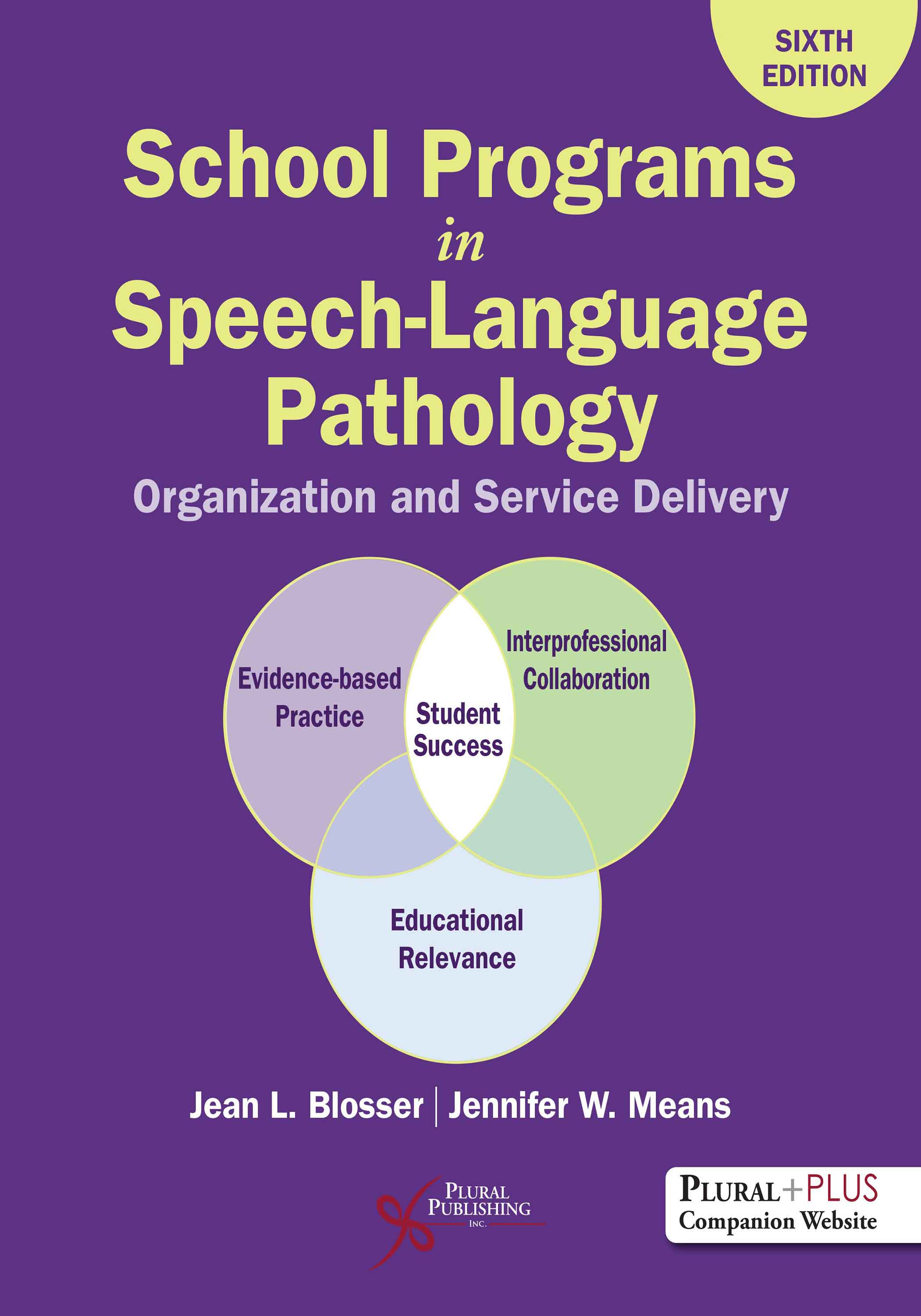 Sixth Edition
Jean Blosser, Jennifer Means
Details: 441 pages, B&W, Softcover, 8.5" x 11"
ISBN13: 978-1-63550-117-9
© 2020 | Available
First Edition
Lissa A. Power-deFur
Details: 249 pages, B&W, Softcover, 7" x 10"
ISBN13: 978-1-59756-618-6
© 2016 | Available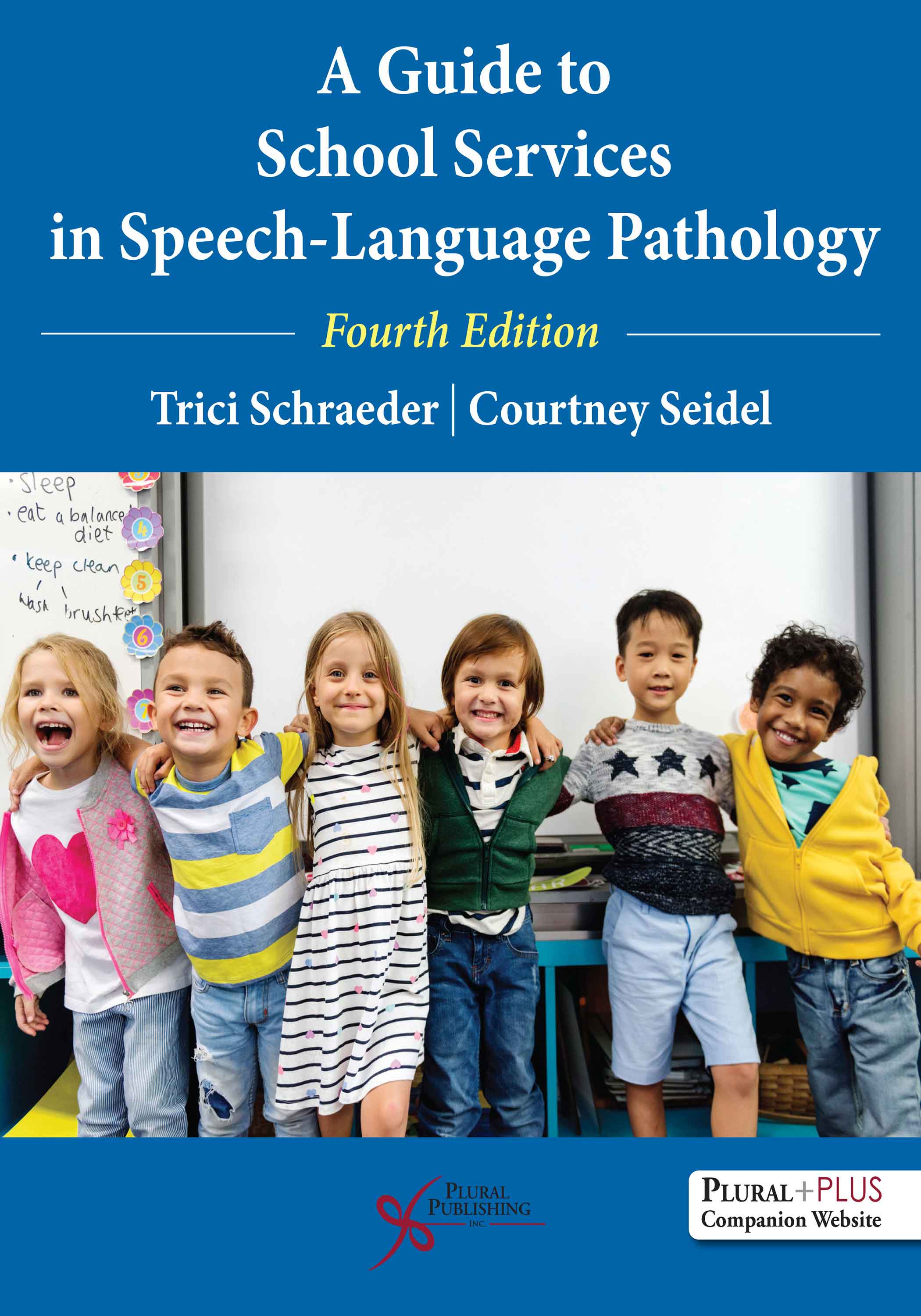 Fourth Edition
Trici Schraeder, Courtney Seidel
Details: 310 pages, B&W, Softcover, 8.5" x 11"
ISBN13: 978-1-63550-178-0
© 2022 | Available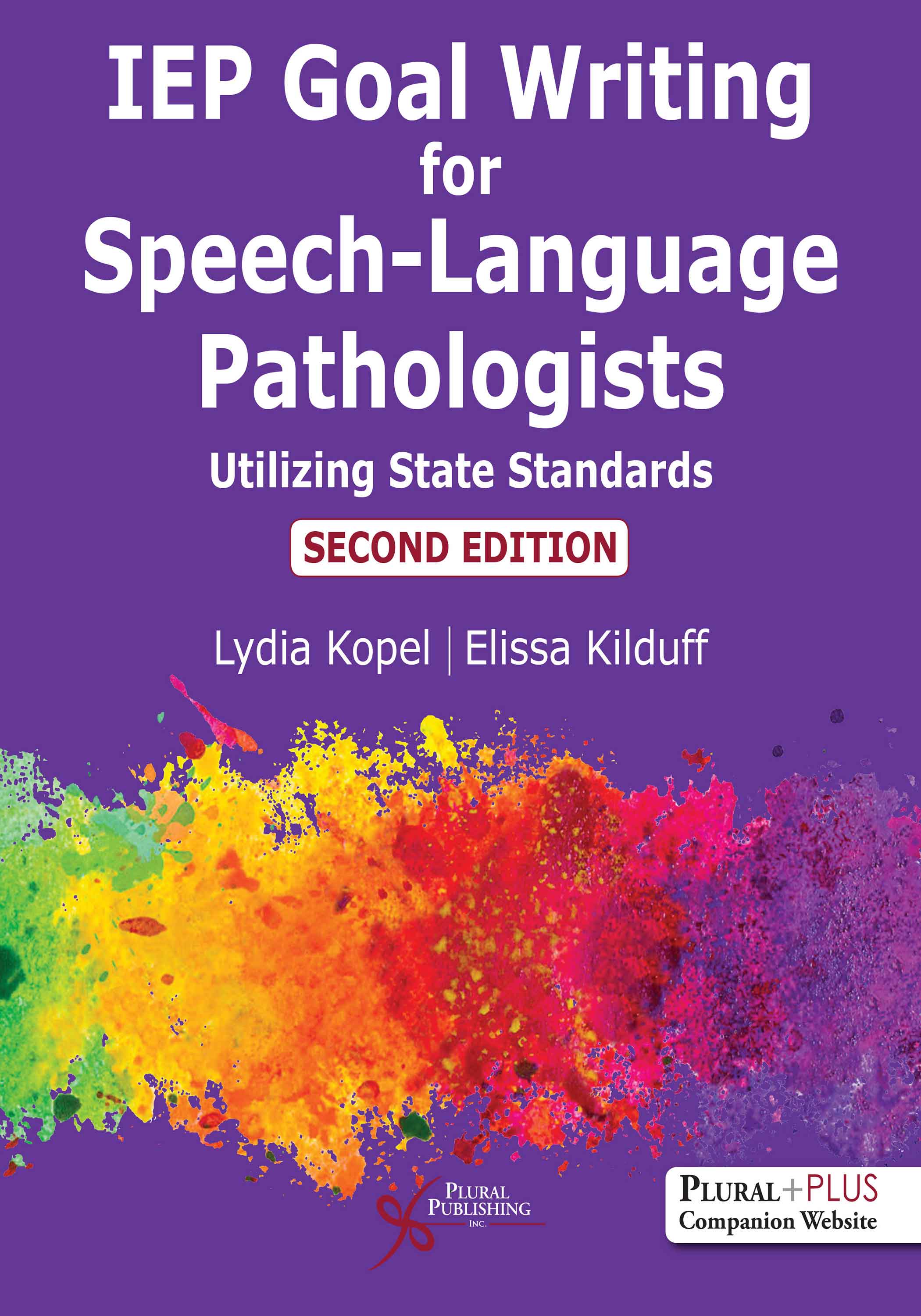 Second Edition
Lydia Kopel, Elissa Kilduff
Details: 243 pages, B&W, Softcover with layflat binding, 8.5" x 11"
ISBN13: 978-1-63550-202-2
© 2021 | Available