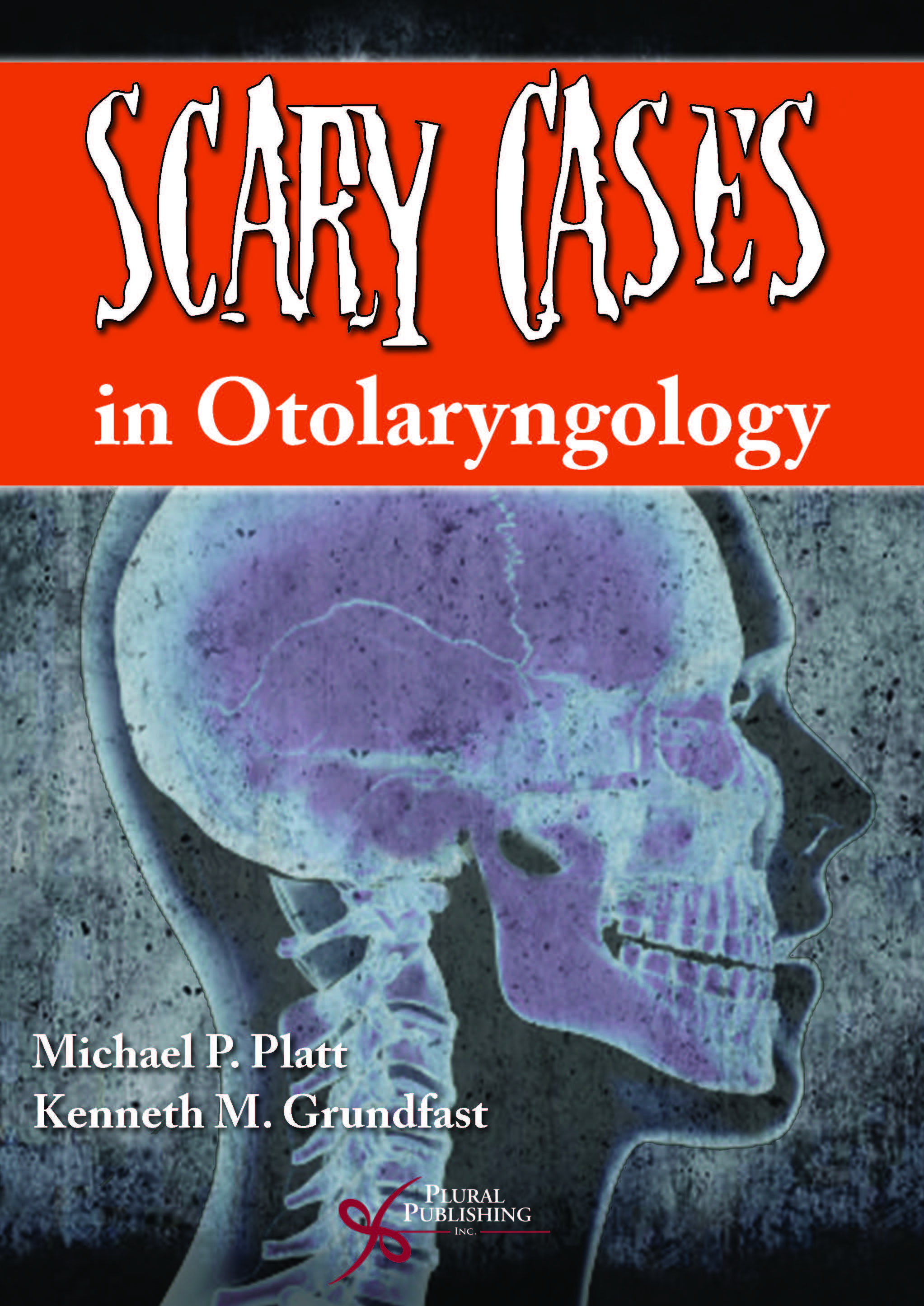 Scary Cases in Otolaryngology
First Edition
Michael P. Platt, Kenneth M. Grundfast
Details: 256 pages, Full Color, Softcover, 7" x 10"
ISBN13: 978-1-59756-654-4
© 2017 | Available
A good book for Morbidity and Mortality (M&M) conferences!
Scary Cases in Otolaryngology follows a case-based approach that focuses on potential pitfalls, decision analysis, mistakes, and "near misses" in the management of patients with head and neck disorders. This is an invaluable resource for otolaryngologists as it presents difficult cases and builds a discussion around clinical management, prevention, and the legal and ethical aspects of those cases. Current and future professionals in otolaryngology can analyze their own methodologies as well as the work of their peers to continually promote a safer and healthier environment for their patients.
Scary Cases in Otolaryngology is an extension of the annual Scary Cases Conference held by the Boston University School of Medicine. The conference began in 2011 and aims to improve patient safety by addressing complex and controversial cases that involve increased risk, complications, and unfavorable outcomes. The cases in the text have been selected from previous conference presentations.
This exciting and unique book addresses questions such as
Did you make a wrong diagnosis before arriving at the correct one?
Do you believe that you did everything correctly and the outcome was still unsatisfactory?
Did a patient have a serious condition that was difficult to diagnose?
Were there major complications?
Did you have a difficult ethical dilemma?
Were you required to treat a condition beyond your expertise?

This innovative text includes clinical information on cases provided by faculty from top medical schools along with their narratives on what they learned. Contributors also include experts in medical malpractice and malpractice liability insurance. Practicing otolaryngologists, otolaryngology residents, malpractice attorneys, law students, otolaryngology nurse practitioners and primary care physicians will benefit from the examples in these "scary cases."
From the Foreword
I have taught law at Boston University School of Medicine for 4 decades (I also teach health law at the Law School). There is much to know about the law, but for physicians generally, and surgeons in particular, there are two fundamental legal principles that can make their professional lives less stressful, and that can be easily summarized: Act consistent with the medical standard of care (what a reasonably prudent physician would do in the same or similar circumstances), with your patient's informed consent (including disclosure of the risks and alternatives—and their risks). And, in an emergency, treat first and ask legal questions later. The stories in this volume are written by surgeons who understand the importance of living up to the profession's "standard of care," and of obtaining the patient's informed consent before performing surgery. These stories also illustrate how much surgery--and health care in general--has evolved to take informed consent seriously, and to move, slowly but surely, beyond a "culture of silence" to a culture of safety. As scary as most of them are, I found the stories in this book strangely comforting. This is because, I think, they expose and reflect a practice of surgery, at least of otolaryngology, that is patient-centered and populated by surgeons who take both the standard of care and the patient's informed consent seriously.
—George J. Annas, JD, MPH, Warren Distinguished Professor and Director, Center for Health Law, Ethics & Human Rights, Boston University School of Public Health
Reviews
"When I was first presented with the Halloweenlike graphic that is displayed on the cover of this 230-page book, I wondered what scary stories may lie ahead. To my delight, by the time I'd turned over the first few pages, I was totally hooked. I became transfixed and engrossed in each vignette; the pitfalls encountered in the case, the medico-legal consequences of challenging decision making, and unanticipated major complications from ordinary events. These stories ranged across a whole spectrum of ENT practice. As an otolaryngology trainee, I've always been keen to recognise and learn from precarious situations in the hope that it paves the way to adulthood as a consultant. So I am always grateful to learn pearls of wisdom from other colleagues.
This book was written following the success of the 'Scary Cases Conference' which has been held at Boston University School of Medicine since 2011. The merits of this book are largely attributed to the many brave clinicians that give first-hand accounts of how they managed their own 'scary cases'. Various scenarios are covered over 28 case-based discussions including typical areas of controversy such as: how to manage intractable Menière's disease in a patient with only one hearing ear; the consequences that may arise from exposing parapharyngeal fat during a simple tonsillectomy; how to manage a patient that has been seeing you in clinic for years with 'chronic rhinosinusitis' that you later discover has nasal lymphoma; and how to prevent yourself from being seduced into performing a tracheostomy by an institutionalised patient with Munchausen's that continually presents to A&E with airway complications. At $99.95, the book may be a little on the expensive side, but the tips and wisdom imparted throughout the book, highly outweigh its cost. A truly rare and formidable text, for which I would give 5/5!"
—Hala Kanona, ST6 ENT, Northwick Park Hospital, London Deanery, UK, in ENT & Audiology News, VOL 26, NO 5 (November/December 2017)
Foreword: What We Learn From the Imperfect
George J. Annas
Preface: What Is a Scary Case?
Kenneth M. Grundfast
Acknowledgments
Contributors
Section 1. Airway
Chapter 1. Anesthesia Foreign Body: It's Not Over Until It's Over
Daryl Colden and Christopher Jayne
Chapter 2. Airway Foreign Body: Simulation in Action
Gi Soo Lee and David W. Roberson
Chapter 3. Tracheostomy: An Unusual Indication
Edward J. Reardon
Chapter 4. Airway Fire: Why Are They Called "Laser-Resistant" Tubes?
Timothy D. Anderson
Section 2. Risk Management
Chapter 5. The Uninsured Patient: Maintaining the Standard of Care
Wendy B.R. Stern
Chapter 6. Facial Plastic Surgery: The Case Without End
Jeffrey H. Spiegel
Chapter 7. Malingering: An Unusual Stapedectomy Outcome
Terry J. Garfinkle
Chapter 8. Four Things to Keep in Mind to Make Those Scary Cases a Little Less Formidable
Anthony E. Abeln
Chapter 9. Malpractice Defense From the Expert Witness Perspective
R. William Mason
Section 3. Medical Ethics
Chapter 10. Decision-Making Capacity: You Don't Want to Have Surgery, But You Have to Have Surgery
Kevin S. Emerick
Chapter 11. Facial Excision: Maintaining Control in the Face of Cancer
Daniel G. Deschler
Chapter 12. Unrelenting Meniere's Disease: Ear Surgery in an Only Hearing Ear
Daniel J. Lee and Samuel R. Barber
Chapter 13. Unexpected Lymphoma: The Routine Scary Case
Jerry M. Schreibstein
Chapter 14. Tracheotomy: A Scary Chief Complaint
Bruce R. Gordon
Section 4. Neural Injury
Chapter 15. Orbital Hematoma: In the Public Eye
Ralph Metson and Christopher David Brook
Chapter 16. Facial Nerve Injury: The Service Recovery Paradox
Kimberly A. Russell and Robert W. Dolan
Chapter 17. Encephalocele: An Unexpected Finding
Jonathon Sillman
Chapter 18. Intracranial Extension: A Benign Disease?
Scharukh Jalisi, Avner Aliphas, Samuel J. Rubin, and Kenneth M. Grundfast
Chapter 19. Skull Base Injury: A Scary Harpoon
Ameer T. Shah and Walid I. Dagher
Chapter 20. Brain Herniation: A Delayed Complication
Scharukh Jalisi, Samuel J. Rubin, and Kevin Wu
Section 5. Vascular Injuries
Chapter 21. Aberrant Carotid: A Bloody Myringotomy
Yehia Mohammed Ashry and Dennis S. Poe
Chapter 22. Radiation Therapy for Laryngeal Cancer: "Organ Preservation"
Jonathan C. Simmonds and Elie Rebeiz
Chapter 23. Helicopter Flight: A Scary Post-Tonsillectomy Bleed
Edward F. Caldwell and Hani Ibrahim
Chapter 24. Sentinel Bleed: The Saturday Night Bleeder
Barry J. Benjamin and Namita R. Murthy
Section 6. Professionalism
Chapter 25. It Was Not Your Fault!
Charles W. Vaughan
Chapter 26. Tunnel Vision: Too Little... Too Late...
Scott Finlay and Mark S. Volk
Chapter 27. Chronic Traumatic Encephalopathy: Who Wants to Fight?
Michael P. Platt and Robert A. Stern
Chapter 28. Helping Your Colleague: No Good Deed Goes Unpunished
Aaron R. Dezube, Christopher W. Tsang, and Mark Vecchiotti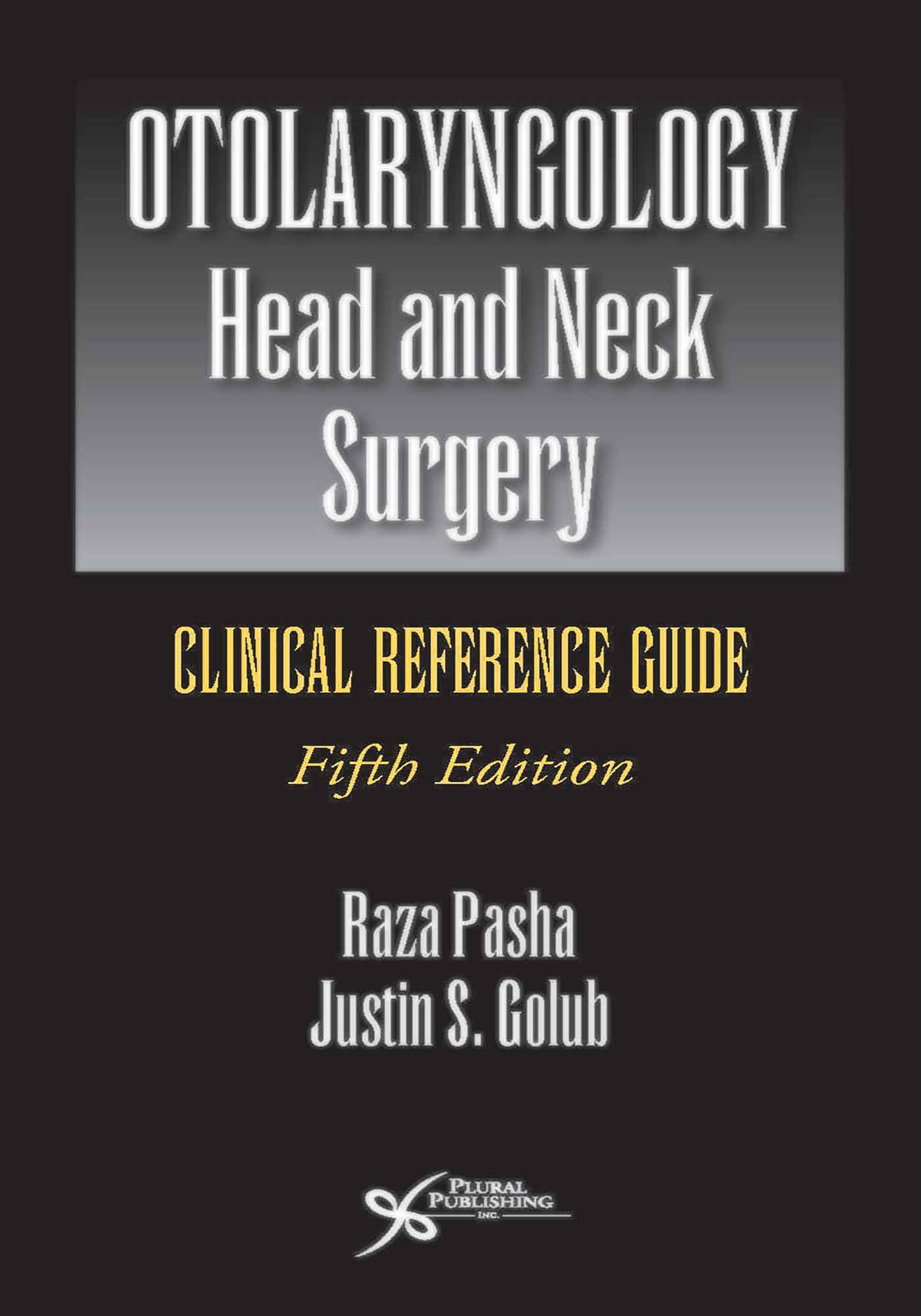 Fifth Edition
Raza Pasha, Justin S. Golub
Details: 762 pages, B&W, Softcover, 4.5" x 8"
ISBN13: 978-1-94488-339-3
© 2018 | Available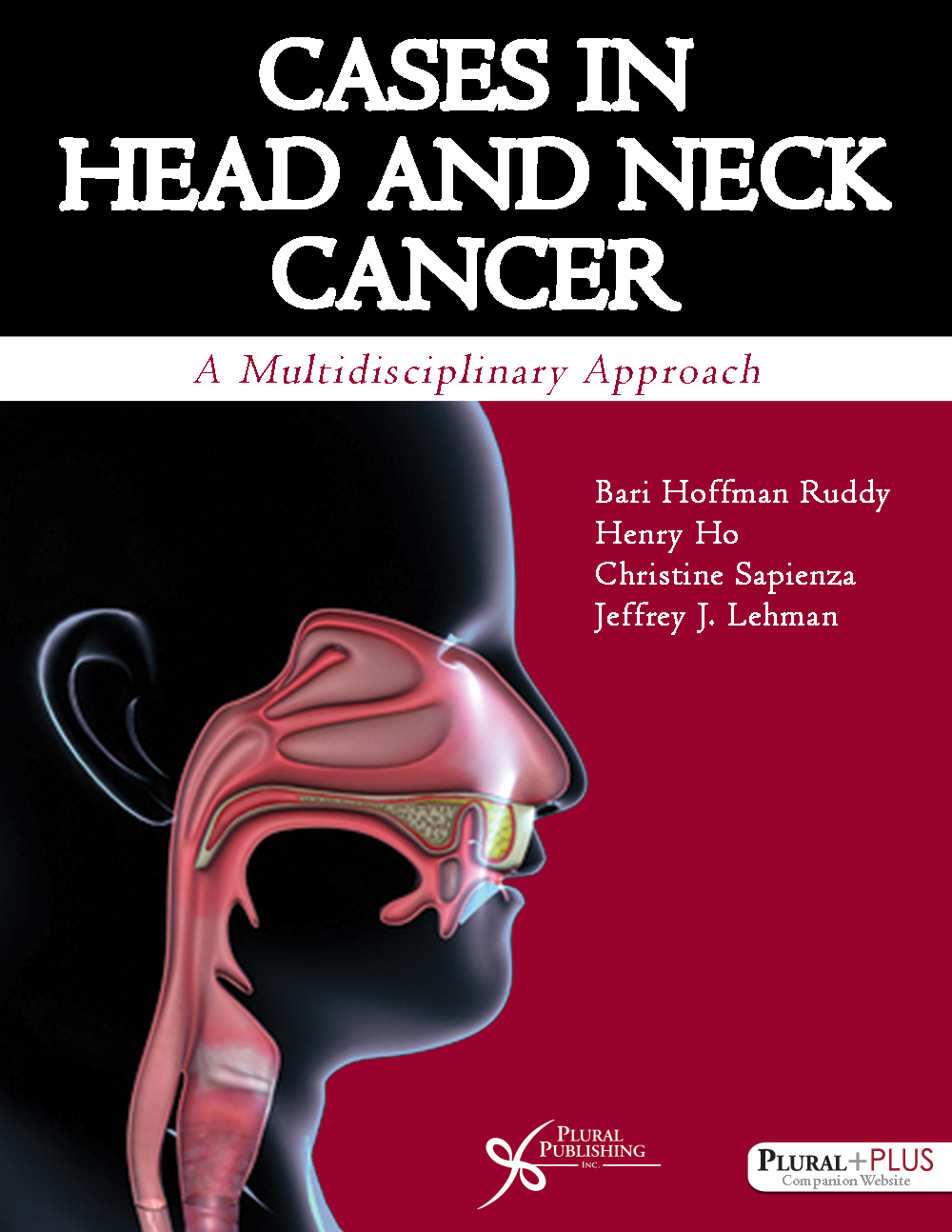 First Edition
Bari Hoffman, Henry Ho, Christine Sapienza, Jeffrey J. Lehman
Details: 304 pages, Full Color, Hardcover, 8.5" x 11"
ISBN13: 978-1-59756-715-2
© 2016 | Available